Regarding the podcast, two of the best things that've happened since the previous episode is that the number of questions is steadily increasing and people are saying they appreciate the length of the show.
So that's good stuff, as far as I'm concerned.
Anyway, if you've previously subscribed to the show, then this episode should be available in your favorite app or service.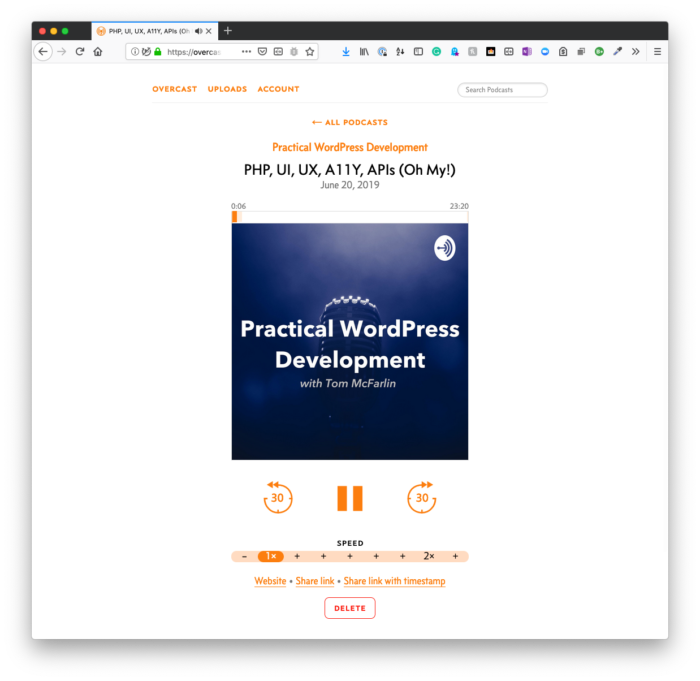 With that, here are the notes for this episode.
Continue reading "Episode 6 – PHP, UI, UX, A11Y, APIs (Oh My) A lot is answered in this episode. One of the most important things is challenging yourself so your skills don't stagnate."