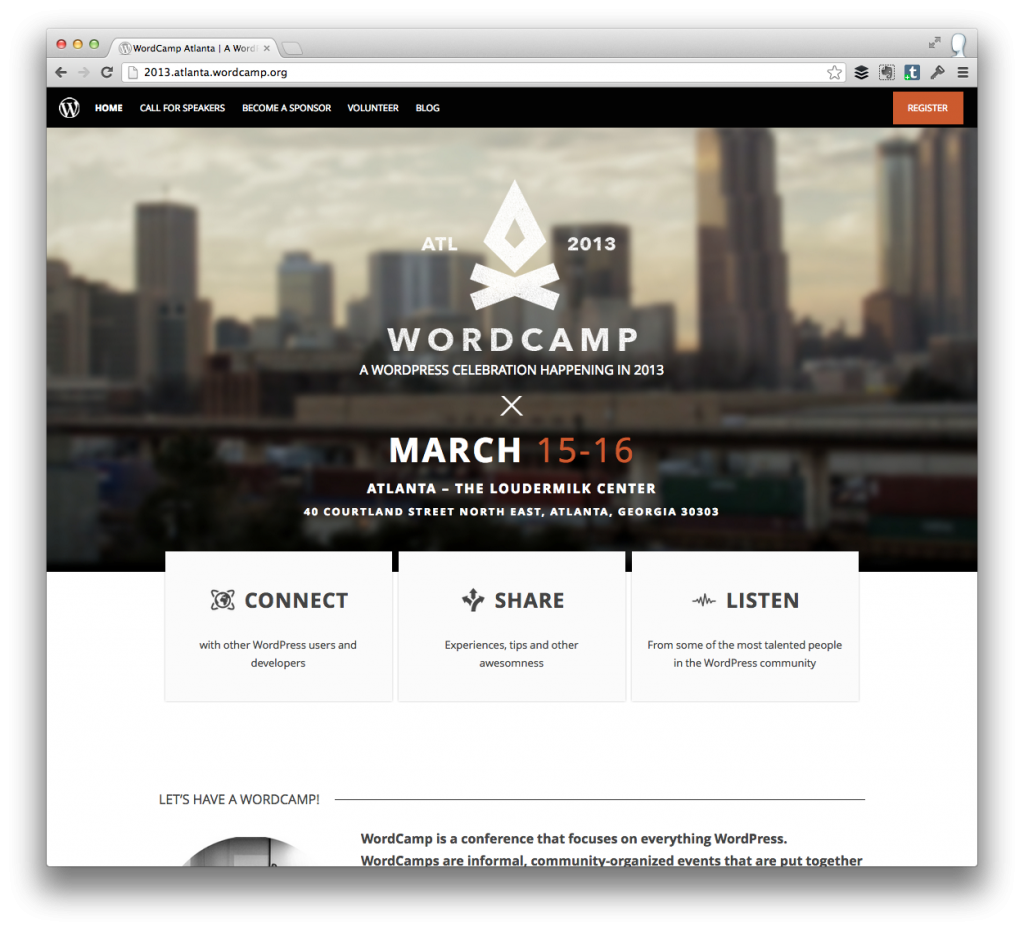 This year, WordCamp Atlanta is going to be held from March 15 – 16 and I couldn't be more excited. It's going to be held in downtown Atlanta at The Loudermilk Center with the after party being hosted at the official 8BIT / WP Daily office.
Though I've done a fair amount of speaking about WordPress at local meetups and events over the past year, WordCamp Atlanta 2013 will actually be only the second WordCamp I've attended.
For shame!
Nonetheless, I had a blast last year:
And I'm looking forward to meeting up with a bunch of fellow WordPress developers, designers, and bloggers face-to-face. Twitter only takes us so far, you know? :)
Additionally, I'm hoping to keynote in the developer track. Permitting this works out, I'll be sure to share details about when, where, and what I'll be talking about.
That said, if you're planning to come, then let me know in the comment – I'd love to meet as many of you guys as possible. Additionally, if you're an aspiring or an experienced developer, what kind of talk would you be interested in?
Let me know – hope to see you guys there!