A few months ago, I had the pleasure of writing the forward to Cal Evans book Using the WordPress REST API. Shortly thereafter, Cal asked if I'd join him on his podcast, Voices of the elePHPant, to talk a bit about software development in the context of WordPress.
And given that that's what I've spent the majority of my career doing, it made sense to participate.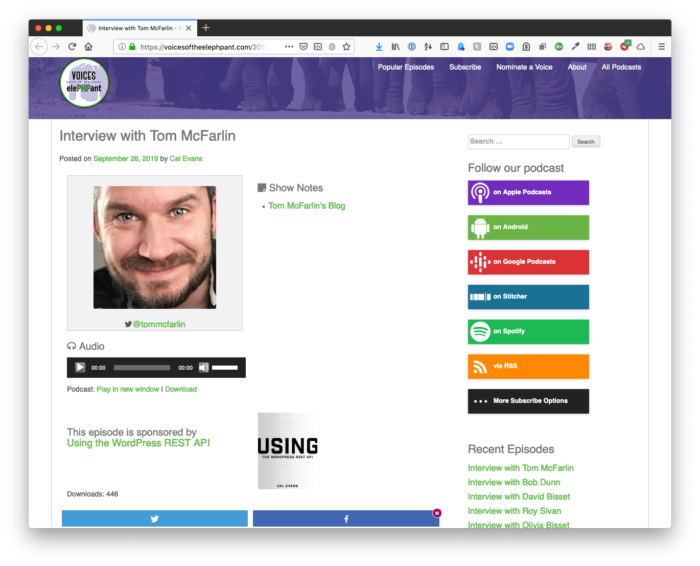 This not only gave me a chance to catch up with Cal "face-to-face" but also to share a bit about what it's like working in this particular corner of the PHP community and in the WordPress economy.
Voices of the elePHPant
During the podcast, Cal and I talk about the following topics:
How I got started in programming,
The intersection of music and development (specifically on playing guitar),
A short discussion on when programming should be taught and the logic behind it,
When I got started in WordPress,
The significance of the APIs available out-of-the-box with WordPress,
Why there's not one right way to do something,
And more.
If you're interested, be sure to check it out here (or wherever you listen to your podcasts). There are also some other great interviews with people who work with PHP, with WordPress, or with both.