I'm very much a fan of GrumPHP which I've written extensively about in previously posts.
And as my last past alluded, I've been adapting a piece of software so it maximizes its availability across all platforms using PHP regardless of now new or how old the platform is (at least between PHP 7.2 and PHP 8).
Here's the thing, though: If you're working with an older version of PHP then you're going to need an older version of GrumPHP and if you're going to use an older version, you may need an older version of Composer.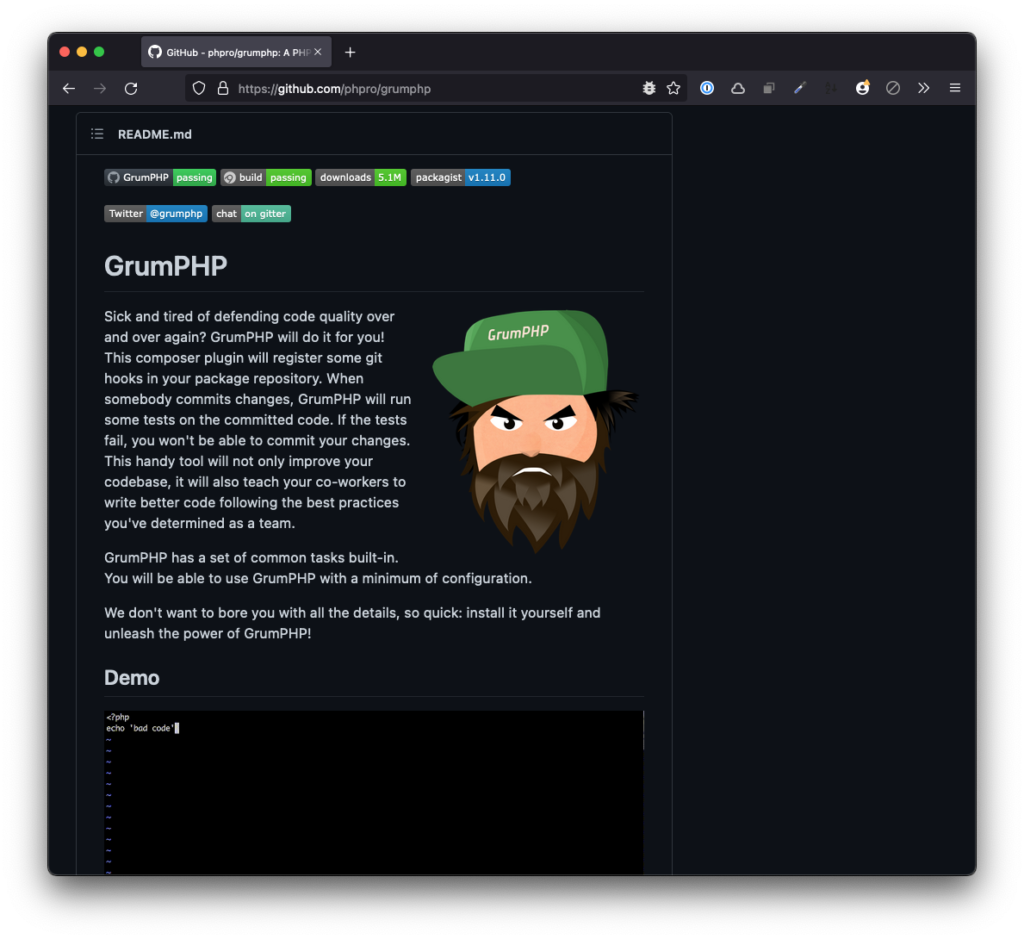 Except maybe not!
Continue reading