One of the things I've been considering for a while now (read: most of this year) is archiving my GitHub repositories and retiring what WordPress plugins I currently have available.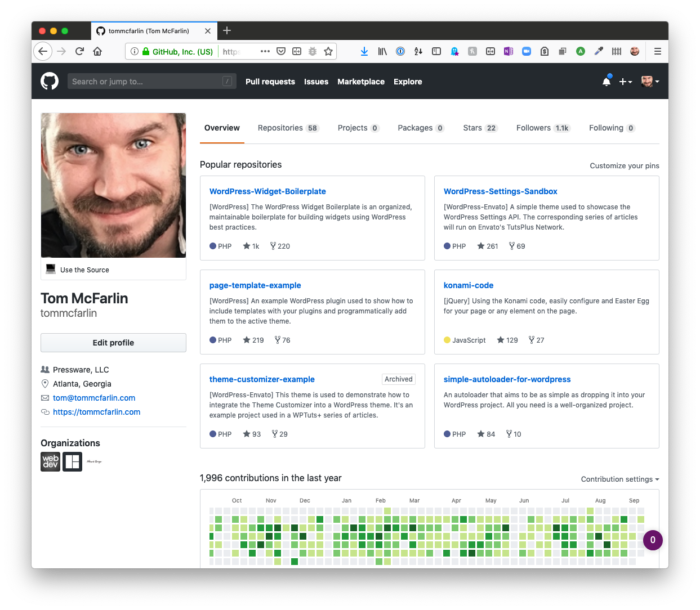 Last month, I spent time thinking about why I'd want to do so versus just letting them sit. Though there are multiple reasons for doing so, there's one reason to which I kept returning (and plenty of others I'll outline in moment).
But first, the TL;DR is this: There's a single side project I want to work on without any distractions.
That's it. Nothing elaborate, fancy, or groundbreaking. The thing about having a variety of other repositories available, though, is that there are occasional emails about bugs, feature requests, etc., all of which are appreciated but most of which I don't have time on which to focus at the moment.
Instead, I think my time can be better spent on other work. And I think I want to spend my time on other things.
Continue reading

"Why I'm Archiving My GitHub Repositories"