For as much as I write about – and am a fan of – object-oriented programming, I don't write much about the times in which I'm working with a procedural code base.
Procedural programming is a programming paradigm, derived from structured programming, based upon the concept of the procedure call. Procedures, also known as routines, subroutines, or functions, simply contain a series of computational steps to be carried out.
Sometimes, I come by this from the requirements of a project, sometimes it's from a project that I've inherited, or sometimes because of something else.
I think it's important that, as programmers, we don't hold one paradigm so high that we shy away from working with other ways of writing code. After all, the act of writing code is, at its core, about solving a problem.
How the problem is solved may be considered secondary.
Regardless, whenever I'm working with a code base; however, it's written, I still try to make sure it's organized in a way that's cohesive, as easy to follow as possible, and is able to be maintained over time.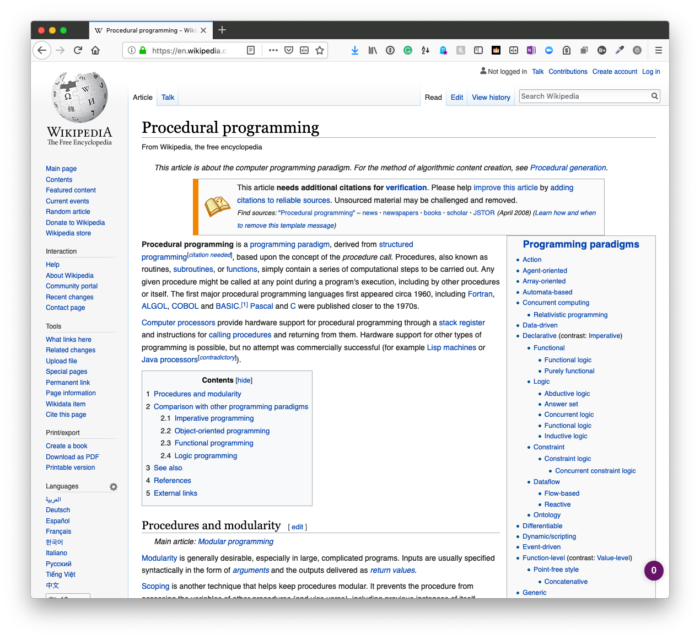 I thought I'd share how I approach writing WordPress plugins using procedural programming versus object-oriented programming and how I go about organizing procedural code.
If nothing else, perhaps this will give you some ideas for a current or future project.
Continue reading "Suggestions for Organizing Procedural Code How I write WordPress plugins using procedural programming versus object-oriented programming and how I go about organizing procedural code."