In the most recent post in this series, I walked through the process of integrating Xdebug with your IDE. And given that I've been using Visual Studio Code as my IDE of choice, that's also the IDE I'm using as the example.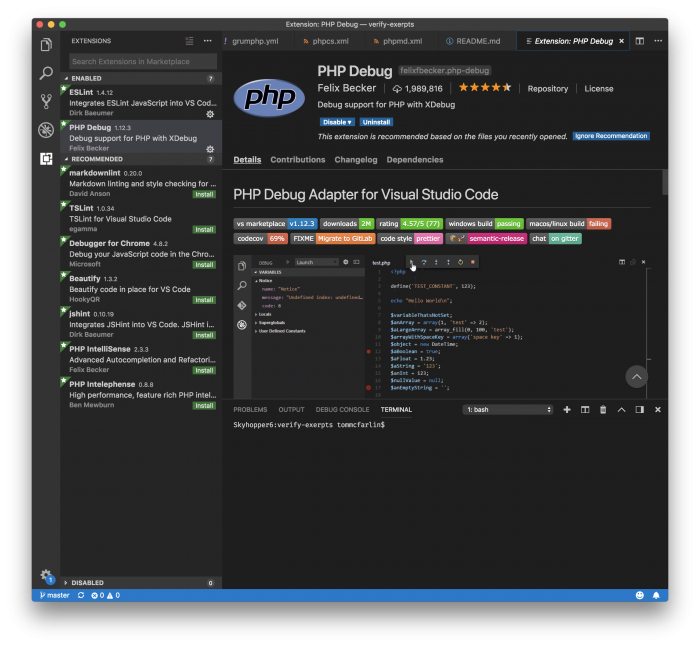 Furthermore, it's cross-platform, easy enough to get started for beginners, but powerful enough to extend and operate for more experienced programmers (and for the rest of us who fall in between).
In the last post, I stated that I'd be doing a series of screencasts. Specifically, I wrote the following:
Starting in the next post, I'll begin sharing some screencasts that walk through how to debug functions and variables, change values on the fly, work with the debug console, and more.
In this post, I'm going to have a short screencast providing an introduction to debugging WordPress the first part of this series. Namely, launching an instance of a site built using WordPress and using the basics of debugging a plugin.