There's a quote often attributed to Albert Einstein that I quite like (and I'm sure most do):
Everything should be made as simple as possible, but no simpler.
There is some investigation as to if he said it or not, but the point remains regardless of who said it.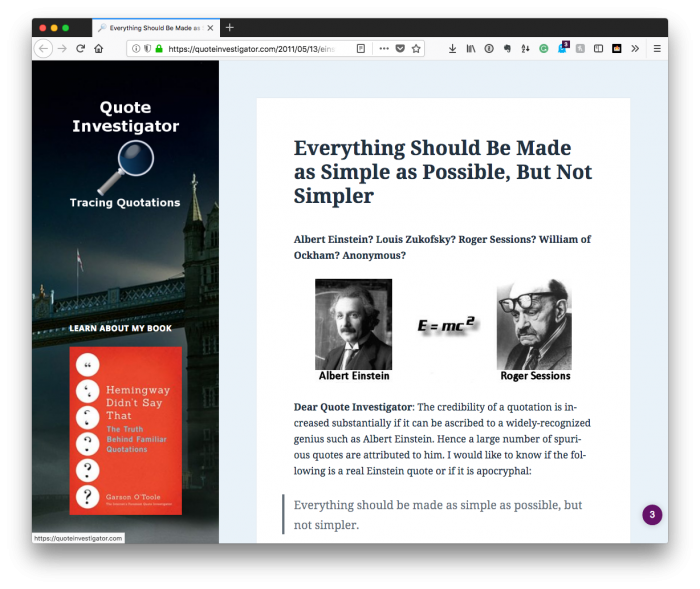 It's easy to take this idea and apply it to things that we do in everyday life that we don't want to do, right?
I don't want to clean my room, so I'll tidy it up just enough.
I'll do just enough work to satisfy the clients, and that's enough.
I'll fulfill [whatever responsibility] the to [lowest degree possible] and because Einstein [allegedly] said it, who am I to argue.
Even though I don't agree with it (and the discussion for that is outside the scope of this post), I do consider this idea within the context of web development.
And to be clear, I'm not talking about web design. I'm not a designer. I don't want to speak on behalf of something of which I'm not a part. But regarding providing solutions for people using software or, rather, web development, I'm far more inclined and positioned to talk about this.
Strictly speaking, I find myself often wondering if we've made web development more complicated (and why we've done so) and if using the simplest thing that's needed is all that's really needed when building solutions for others.