When I set out to create a members-only section of my website, it was to do two things:
provide members with access to high-quality articles for how to approach object-oriented programming in WordPress,
grants discounts to other products and services that I found useful via friends, acquaintances and other services.
Periodically, I do get questions about the content that I've produced thus far. If you're interested in reading the full, detailed list, you can see them here.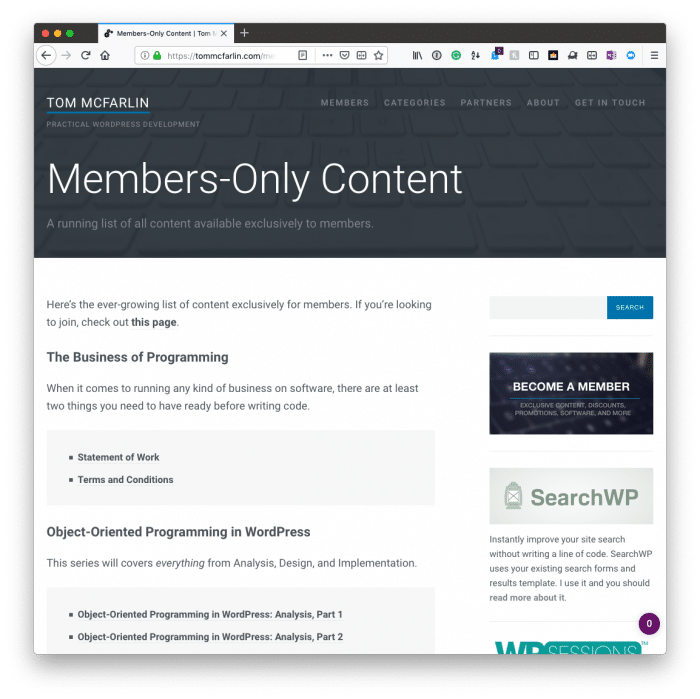 But the gist of what I have so far is here:
And that's the content that I have for site members thus far. But that doesn't answer the question of what's next (nor does it answer the question as to why I've laid things out the way that I have), so I thought I'd take a post to do that.
Continue reading "What Content is Next for Site Members? Upcoming content for site members includes a look at the Widgets API, modern object-oriented techniques, and building out own plugin."