In the previous post, I shared the 10 (well, 11 if you count Slack., but I think that's debatable) tools I currently use for WordPress development. But I also said that I'd cover the tools I use within WordPress – or WordPress plugins for development – that I use when working on a project.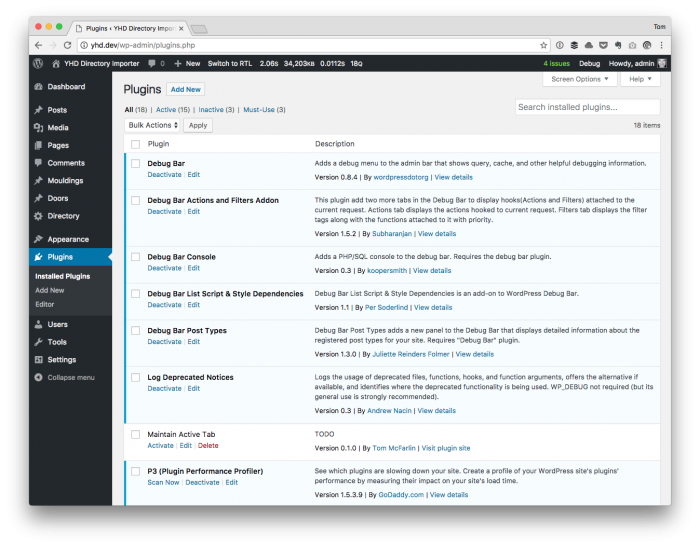 If you've read this blog for any length of time, then you've likely heard me talk about some of these at one point or another, but having them all captured in a single post can be useful especially when I want to refer others to them.
So this is the short list of plugins that I've found to be useful when building projects both for myself and for others.
WordPress Plugins For Development
First, this particular post is meant to be a continuation of what I covered in the previous post. Secondly, this post is bound to change as the industry (and our segment of it) often does. As such, I'll likely be providing updated posts for this kind of stuff in the future.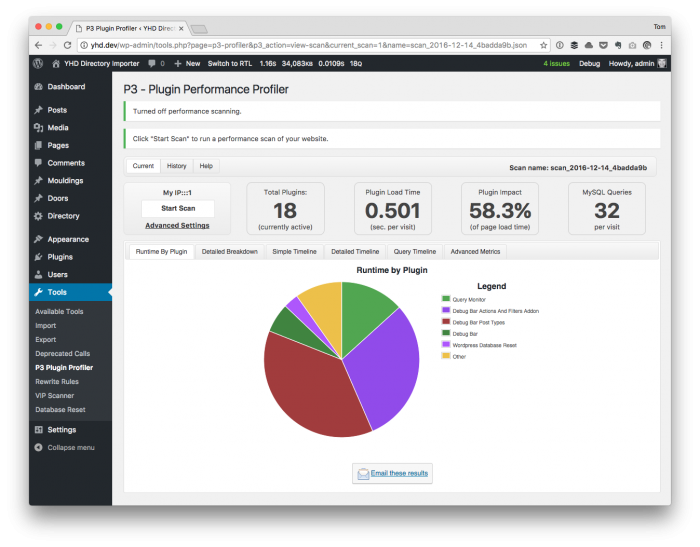 But with that said, these are the plugins I run in every local installation of WordPress when I'm working on a project:
Note, I may not use all of these for each project, but they are the ones I always install. Further, there are projects in which I use all of them.
And I think that's a good rule of thumb to remember when working with some of this stuff: Don't feel compelled to find a reason to use them for every single project. Otherwise, you're just making work for yourself.
Use what you need for each project and then move forward from there.
As usual, if you have questions or have more you want to share, then don't hesitate to let me know via Twitter.