In the previous post, I shared the 10 (well, 11 if you count Slack., but I think that's debatable) tools I currently use for WordPress development. But I also said that I'd cover the tools I use within WordPress – or WordPress plugins for development – that I use when working on a project.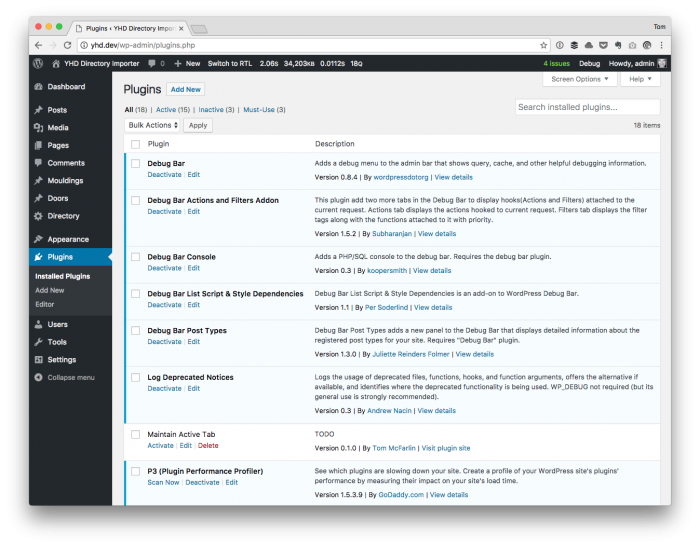 If you've read this blog for any length of time, then you've likely heard me talk about some of these at one point or another, but having them all captured in a single post can be useful especially when I want to refer others to them.
So this is the short list of plugins that I've found to be useful when building projects both for myself and for others.
Continue reading "WordPress Plugins For Development (As Of Today)"