Back in December, the team at ThemeFuse was kind enough to offer a giveaway and have offered to do the same again this month.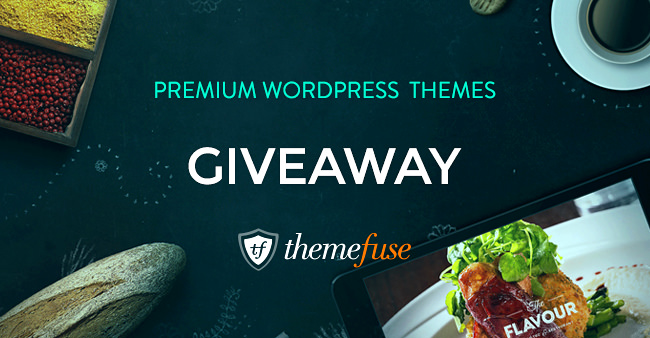 Since I try to take advantage of certain opportunities that help benefit those of you who are budding and/or experienced WordPress bloggers, designers, developers, and so on, I thought that it would be a good idea to go ahead and take them up on a second offer.
ThemeFuse Theme Giveaway
Here's the short of it, straight from ThemeFuse:
The three lucky winners will get to pick one complete download of a WordPress theme created by none other than ThemeFuse. As WordPress is the best option for blogs and websites, that means the quality of your site is about to go up, and it will happen for free!
For those who are interested, here's how to enter:
Leave a comment on this post letting the team at ThemeFuse why you deserve to win and what you plan to do with the theme that you select.
Tweet out the following: 

Win a free copy of @ThemeFuse #WordPress Theme from @

[your Twitter]

(RT to Enter)

Be sure to Like the ThemeFuse Facebook page.
I'll be running the contest for a week, so be sure to check back in a winner where I'll close the comments and be sure to announce the winners here on the site.
For those who are interested, you can see the suite of themes offered up by ThemeFuse that are available for picking during the content by visiting their theme offering.