Last week, I discussed everything that went my decision on retiring site memberships. For those who were members (or even read the initial idea), you may recall that I was using Restrict Content Pro to power the site.
When retiring the memberships, I wanted to make sure I was able to maintain the integrity of all of the posts that I'd published simply without the shortcode that comes with RCP.
What started off as a simple plugin to remove the RCP shortcode turned into a plugin to remove all empty shortcodes. I'm opting to open the plugin's repository so anyone can access it (or contribute issues, code, or create their own fork from it).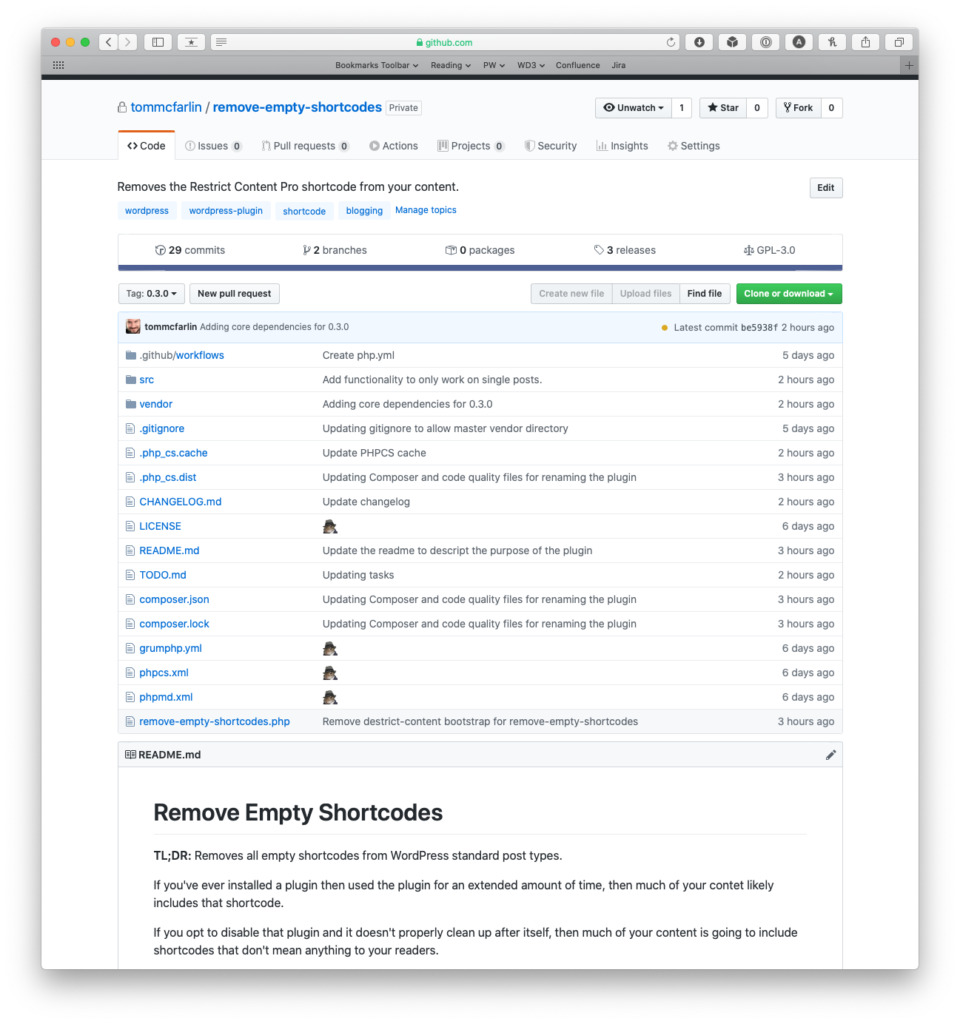 At the time of this writing, the plugin is at 0.4.0 so there's not much to expect. But I enjoy reading the what and why other developers do in their projects, so I'm going to do so with Remove Empty Shortcodes.
Continue reading