A few years ago (as in about five years ago), I released a simple plugin called Tags Without Links. You can read the initial post, too.
In the post, I mention:
In a few recent client projects, I've had the need to display WordPress tags without links. Sure, this is relatively easy to do with a foreach loop, but I got tired of writing the same code.
Last week, when I signed into GitHub, I noticed that others were still forking this plugin. And since so much time has passed, there's still utility in this plugin, and since my development style has changed so much, I opted to refactor the plugin.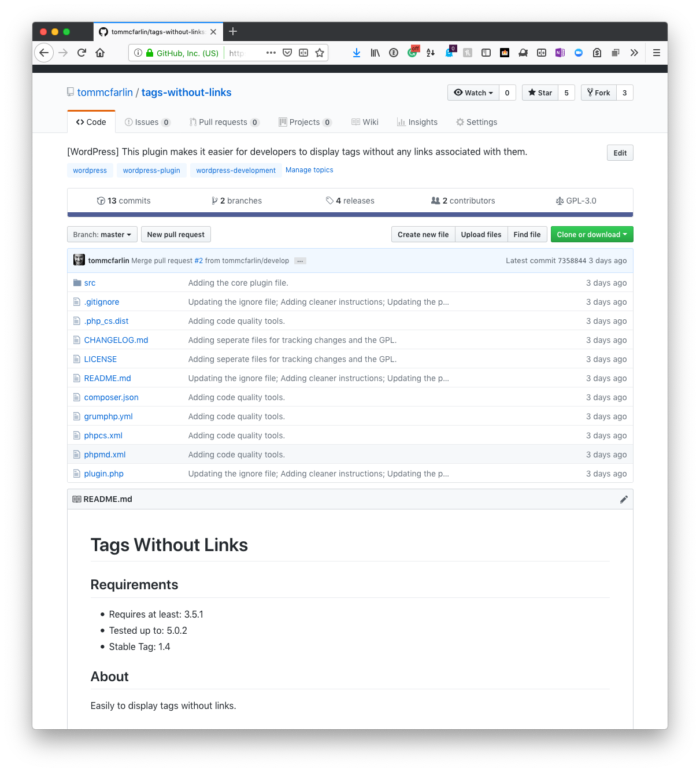 So the latest version of Tags Without Links is available, but this post will also describe some of the changes I've made (for those who are interested in such).