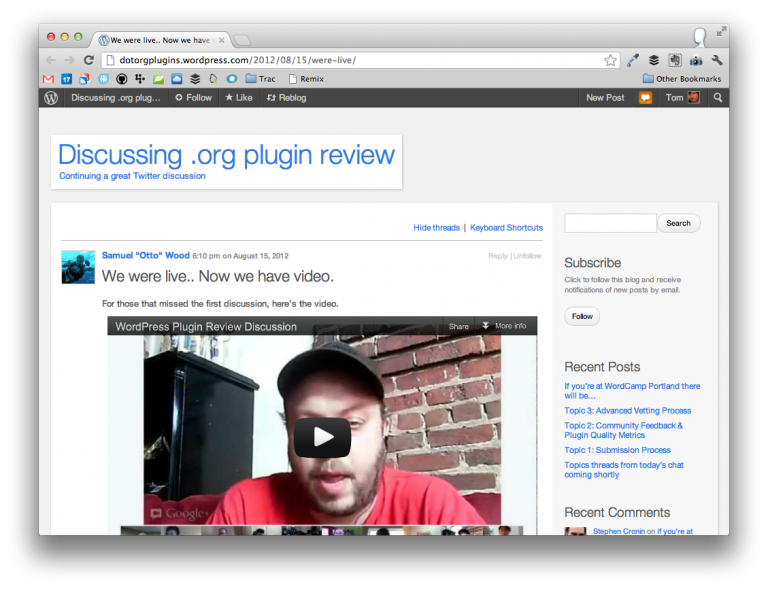 In some ways, plugins are kind of the "apps of WordPress" and they need to be treated as such. Many developers care about improving WordPress plugins and the associated experience, but there's a long way to go.
Currently, it's more like the Wild West than anything else: Anyone who can write code that does something with WordPress – regardless of if it follows any of the best practices – and can have their work added the plugin repository.
Last week, an impromptu discussion about the state of plugins grew into a much more serious talk. So much so that what started as a Twitter conversation moved to a Google Hangout then migrated to a blog.
Obviously, this touched a sensitive spot in the WordPress Developer community and a discussing ensued about what could be done to begin improving WordPress plugins and the associated process and repository: