If you've read any of my past posts, you know that I'm particularly interested in using WordPress as a foundation for writing web applications.
I've discussed this extensively in the following articles:
A few weeks ago, I asked for some of you to submit applications that you've seen built with WordPress. Today, I wanted to begin sharing some of what you guys submitted.
Break a Rule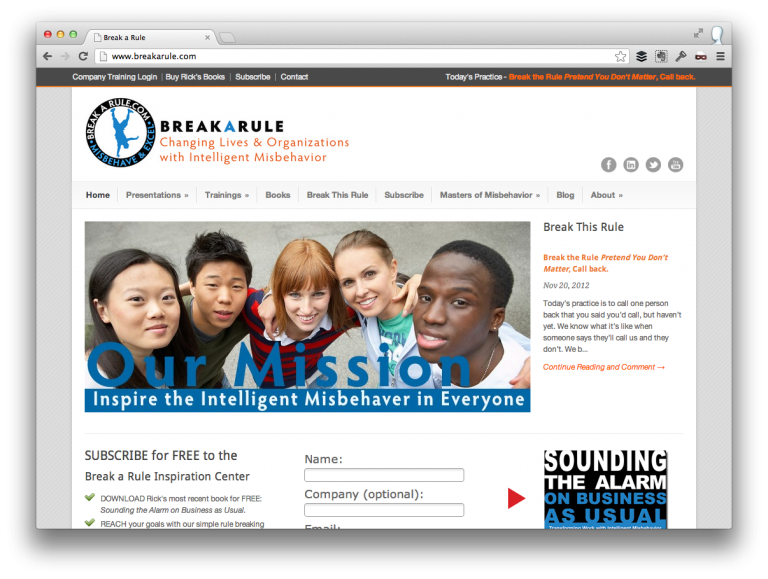 Curtis McHale contacted me about Break a Rule including which, in his words, is:
A company collaboration site around the site's authors business topics. We have companies and teams powered by custom post types, a few types of collaboration areas for users. Documents uploads and sharing.

There is a points system built for good comments based off of Cubepoints but then extended. Moving in to adding moderation to users from the frontend so that the site owner can offload some of the general tasks.
Curtis was one of the main developers on the site so be sure to check it out.
For questions and comments about the application, feel free to leave 'em in the comments.
Perhaps Curtis will chime in on a few of technical challenges, the approach, and what all went into building this particular application on WordPress.