This week, I had the pleasure to be interviewed by Mike Dariano of 27 Good Things for nine different things that I recommend people read, watch, and/or use.
27 Good Things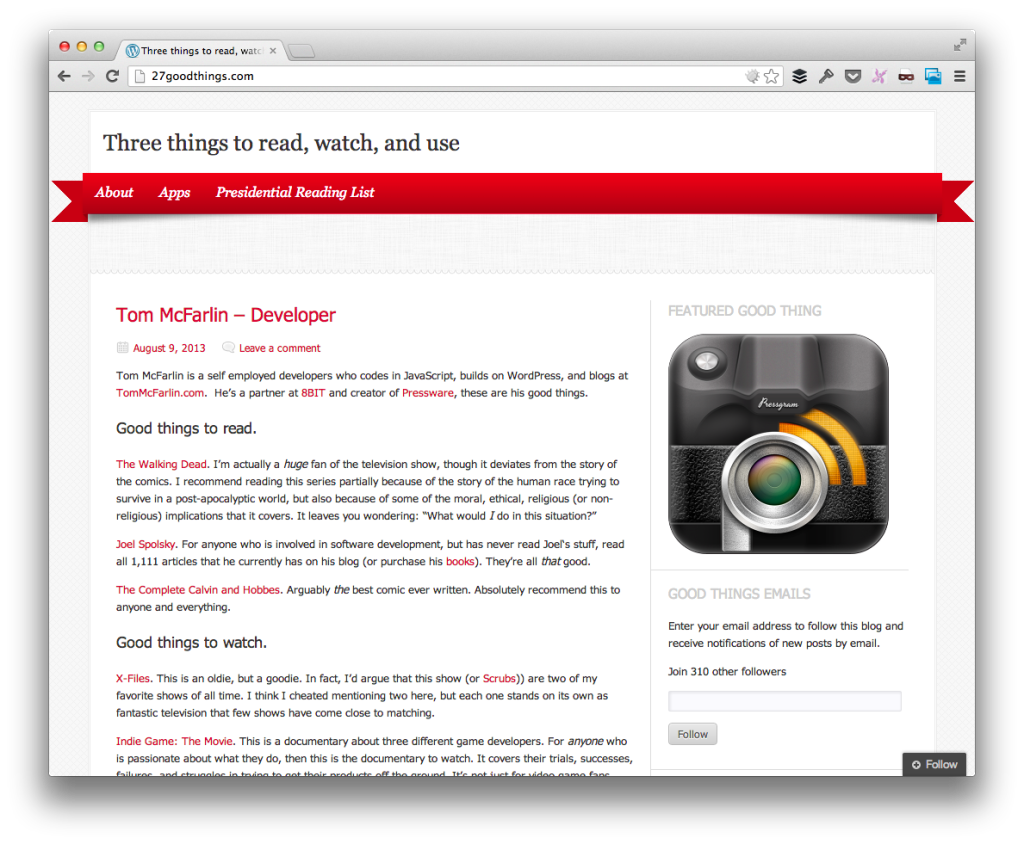 Though you can read the article in full, here's one item from each topic that I mentioned:
Good Things To Read. The Complete Calvin and Hobbes
Good Things To Watch. Indie Game: The Movie
Good Things To Use. Hero Academy
But that's only part of it – there's lots more to read so check it out and feel free to leave comment on what you like (or dislike).
Mike's goal is to contact a number of different people, get them to do the same, and share their opinions as well. It's a pretty neat concept for a blog – I recommend checking it out.