Earlier this week, I released a relatively significant update to Comment Images that introduced the ability to globally enable or disable comments on posts across the entire site.
Since that release, I've received a couple of comments and several emails all of which were asking for a few minor improvements to the functionality so, late last night, I rolled out another relatively significant update to the plugin.
Comment Images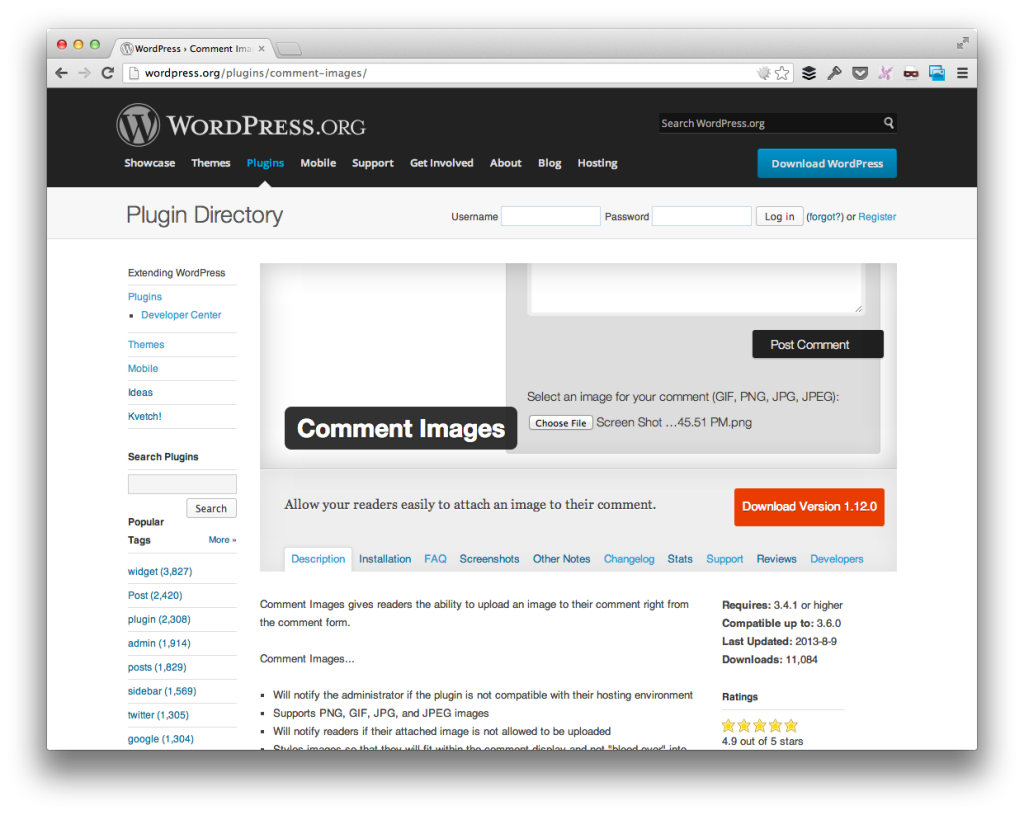 Perhaps the most significant update to the plugin is that you can now add comment images to pages as well as on posts.
On top of that, here's a run down of the updates that just went out:
Comment Images are globally enabled by default (rather than disabled). This came as some people were upset that the latest version required that they turn it on (rather than turn it off) upon plugin activation.
As mentioned, comment images can not be added to both posts and pages.
Better development practices behind the scenes to make sure the plugin follows better WordPress coding conventions
I've been really happy with the way that this plugin has been received; however, I do think that at some point – likely whenever I begin working on 2.0 – I will have to fork the codebase, as there is a bit of code specifically in the plugin to handle legacy functionality that I believe is ultimately more of a pain to maintain than otherwise.
Plus, starting from a leaner code base will allow for a newer feature set, more forwards compatibility with WordPress 3.6 and forwards (as of now, the plugin is compatible back to 3.4.1!), and generally nicer functionality.
That said, I don't know exactly when development on this will start as the 1.X version is still plugging along, but I've already begun to brainstorm the next version.
Anyway, so there's that – Comment Images 1.12.0 released and ready. Have at it.