It's a day after Thanksgiving so all of the Black Friday and Cyber Monday deals are going on – always fun to check out some of the neat deals online.
But since the end of Thanksgiving marks the beginning of the Christmas season, there are also some neat projects that others have been working on. Sure, it's common to see WordPress themes, plugins, and other seasonal assets be released, but here's a neat project that the guys over at Square One have been working on specifically for WordPress for Christmas.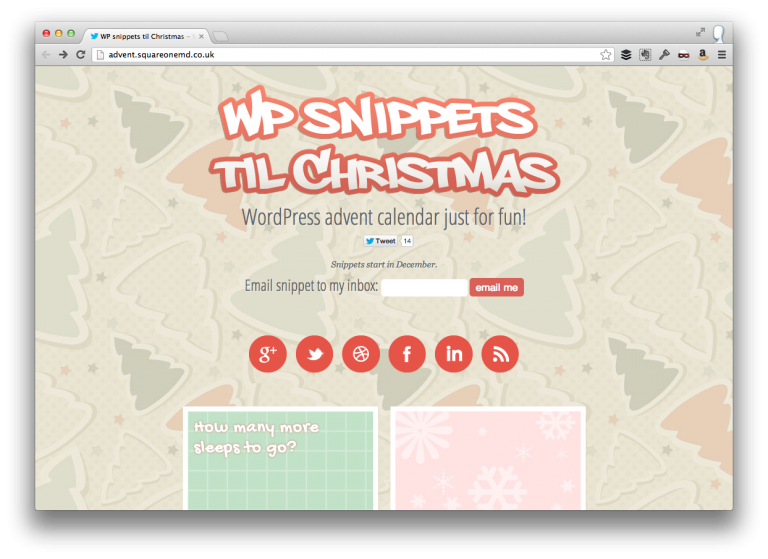 WP Snippets is a project for WordPress for Christmas. The idea is simple:
Sign up for the mailing list
Have a new snippet of WordPress code delivered to your inbox between now through Christmas
I'm a big fan of the newsletters that send a weekly digest of resources to your inbox, but this is a nice remix on the processor and a way to help level-up your developer chops.
One more thing: If you're an experienced developer, be sure to tweet @ElliottRichmond. He and his team are the guys behind the project and are looking for some developers to contribute a few code snippets for others to receive throughout the upcoming month.
Neat idea, right? If you're an experience developer, consider contributing; otherwise, sign up – maybe you'll learn something new :).