Over the past few years, we've seen the rise of a number of different publishing platforms.
What once originated with Xanga and LiveJournal gave way to Blogger (or The Artist Formerly Known as BlogSpot), WordPress, and which has now opened the doors for platforms such as Medium, Svbtle, Ghost, and so on.
To say that we – as a culture – are exploring the various forms of digital publishing in as understatement. But one thing that I've begun to notice about some of the newer platforms is the way that they handle comments.
On top of that, I've also begun to notice that people appear to be commenting less on blogs – at least in longer forms – and taking the discussions more to places such as Twitter, Google+, or even just into email.
Some of this I'm speaking based on observation, some of it I'm speaking based on experience. But I do think it raises the question as to if we should consider how we handle comments on our blog.
On Software, Comments, and Social Networks
To be clear, I love that we have choices for the platforms with which we can publish our online content. As much as I love and support WordPress and have my reasons as to why I think people should use it, I also know that it's not the best application for everyone.
Case in point: When a friend or family member tells me they are considering starting a blog, but aren't sure which application to use, and then ask my thoughts on it, I usually follow it up with questions such what type of content to they want to write.
This way, I can provide a recommendation based on their needs. Not my preferences.
In doing that, I've noticed several things:
Svbtle allows for kudos, similar to Facebook and Instagram's 'Like' button. Either vote it up, or move along.
Medium allows comments per paragraph, but only up to a certain number of characters.
Blogger offers comments like WordPress
If you cross-post your content to Google+, then people often +1 the content, but don't always comment on it
If you cross-post your content to Twitter, people will retweet or follow up with a conversation on Twitter
If you cross-post your content to Facebook, people appear to respond to the content 99% of the time on Facebook
Yes, people still leave comments on blogs, but the point that I'm getting at is that I believe that landscape is changing based on how and where discussions are help regarding a person's published content.
Turn Off Comments By Default
To that end, I've been giving some serious thought as to how I want to handle comments on this blog.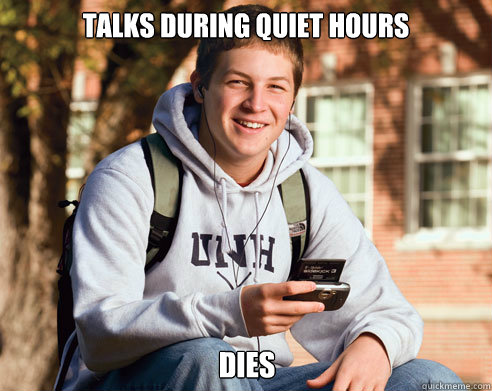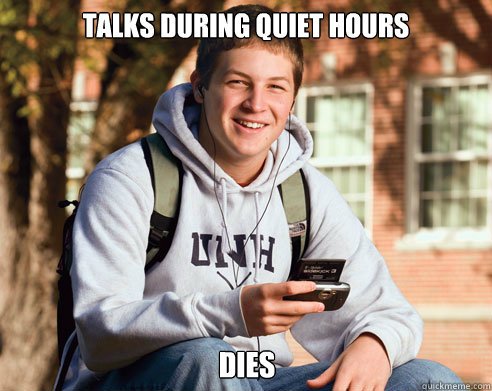 First, there appears to be next to no correlation between the number of comments a blog post receives versus the number of page views I'll receive in a day. Yes, there are exceptions, but that usually has to do with the topic at hand (such as a giveaway, or questions about a project that's been released).
Secondly, comments will sometimes come in the form of tweets, +1's, and emails. This is perfectly fine with me as I'm primarily concerned about simply sharing my thoughts here, and talking about them later.
Third, people don't always read other people's comments. This is evident based on the content of the comment that they leave. For example, they'll either repeat something that someone has said not as a reply to a comment, but as their own new comment, or they'll often neglect all the other comments to leave to their own which generally forgoes contributing to any kind of conversation and simply speaking one-on-one with the post author (which might as well be done by email).
Ultimately, this brings me to the consideration of turning comments off by default, and turning them only for certain posts. Or, perhaps, just turning them off for posts older than a given date. Or both.
Regardless, I believe that there's a shift in the way that people are using comments and that, at times, it can be more tedious than necessary to keep up with as an author.
On top of that, I think that blogs are that are successful through a variety of metrics (you know, the usual: bounce rate, unique page views, subscribers, etc.) but may have only a few comments, give the impression that the blog isn't actually as lively is the statistics and analytics display.
So, with that said, I'm wondering if it's not time for a shift to turn off comments by default, and then turn them on for certain posts.