A few weeks ago, I was talking with some others about the types of Spotify playlists we listen to whenever we're working primarily to help us focus and get things done. (And no, I've nothing against Apple Music, fanboys, I pay for it, too so ease up. ).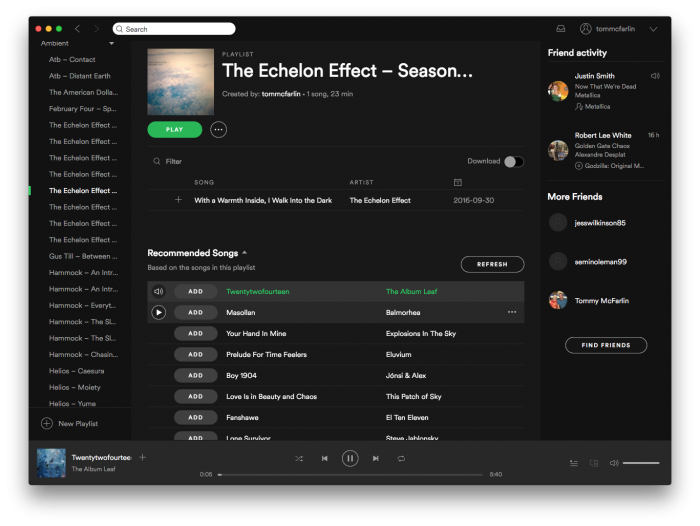 I forgot to 'heart' or 'like' or 'star' or whatever Twitter is calling is currently calling the act of bookmarking a tweet, but I still thought it was a neat idea to list out some of the things we all listen to whenever we're writing code, writing words, or taking a break.
So here's what I've been listening to lately.
Spotify Playlists for Work, Volume 1
To say that I like one type of music would be a terrible misrepresentation of my tastes; however, when it comes to getting things done I usually listen to ambient music or soundtracks.
I don't know when this happened exactly. From high school through my early 20s, I was almost listening to some type of classic rock or punk rock – and I still do – but not when I work. That's probably fodder for another post.
Anyway, so here are some of my favorite ambient Spotify playlists for getting work done. If any of these links don't work, don't hesitate to let me know. Otherwise, enjoy.
There you go: 10 Spotify playlists that you can add to your list of ambient playlists (or start your collection of ambient playlists) and that you can spin whenever you're focused on getting work done.
Maybe I'll turn this into a periodic thing (hence the whole Volume 1 in the heading), but I'm also interested in whatever it is you have to share, too. Feel free to link 'em up in the comments.