Back in 2011, I was doing a lot of reading on working with legacy code, code quality, and refactoring.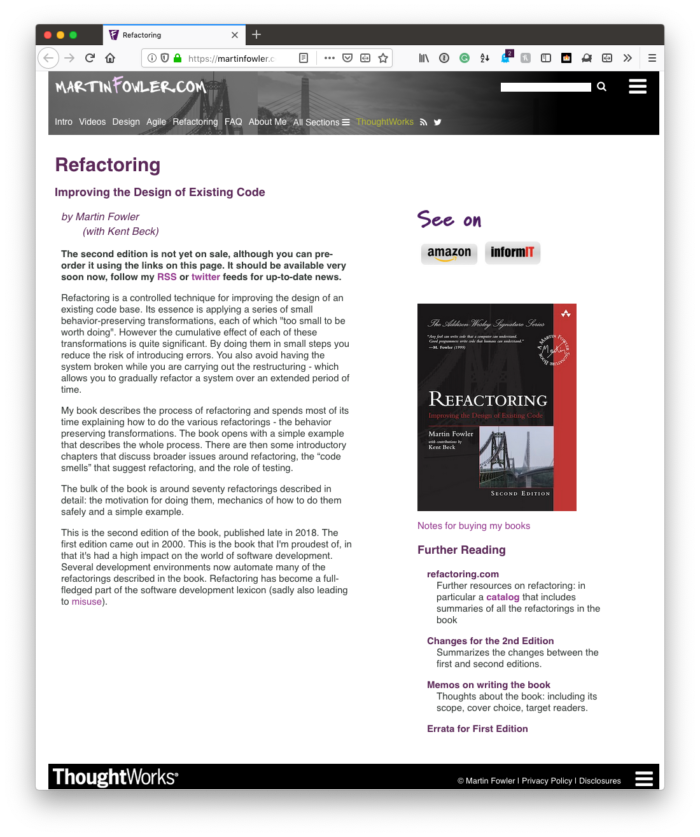 There's a quote by Martin Fowler (who literally wrote the book on refactoring) attributed to Uncle Bob that's stuck with me – and I'm sure many, many programmers – ever since:
always leave the code behind in a better state than you found it
The thing about this particular idea is that I think it might sound a bit more idealistic until you really start to try to practice it in everything that you do.
That is, if you take it at face value it sounds like anytime you need to work on a codebase, then you need to leave the entire codebase better than when you found it. But the more I've tried to apply this rule in my day-to-day work, the more practical, the cleaner, and the more maintainable WordPress-specific code has become.
So when it comes to refactoring WordPress-based code, what does that look like?
Continue reading "Simply Refactoring WordPress-Based Code When it comes to refactoring WordPress-based code, what does that look like?"