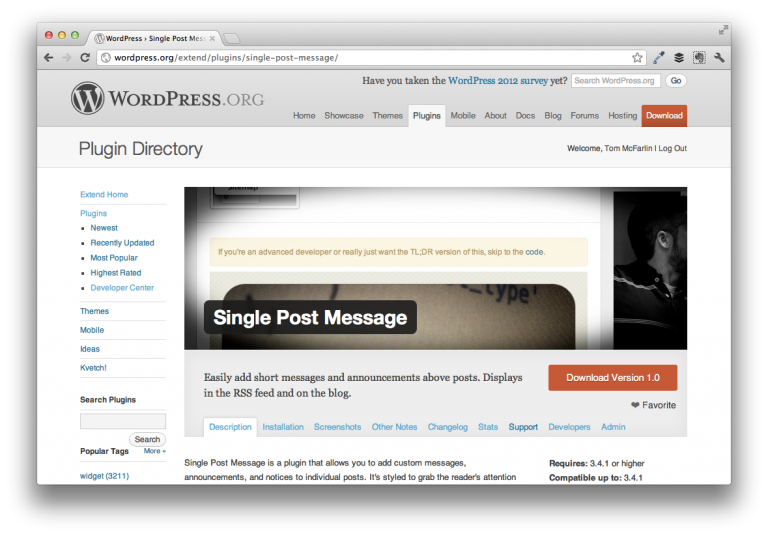 Single Post Message For WordPress is a plugin for easily adding short messages in the top of your posts and displaying them in both the browser and in RSS feeds.
I started working on this plugin a couple of weeks ago and have been dogfooding it throughout development – here's an example of the plugin in action.
Generally speaking, the plugin came out of a need for me to place short notes above post content and I wanted it to look the same in both the browser as well as RSS feeds.
It's a simple plugin, but here's what it offers:
The post message editor is added directly under the post content editor on the Add New Post and the Edit Post pages
A live preview of how the message will look to your readers
Support for HTML tags
Full localization for international languages
Over time, I'd love to include additional features specifically for bloggers who find this useful, but this is a strong 1.0: it includes only the base functionality and nothing more.
You can install it from the plugin's page of your WordPress dashboard or get more information, view screenshots, and download the plugin from the official Single Post Message page.
For those that are interested, I also shared a few notes on my development process for this plugin.