Scheduled Post Shortcut is arguably my least popular plugins. That is, has an extremely low number of downloads based on what few number of analytics I have.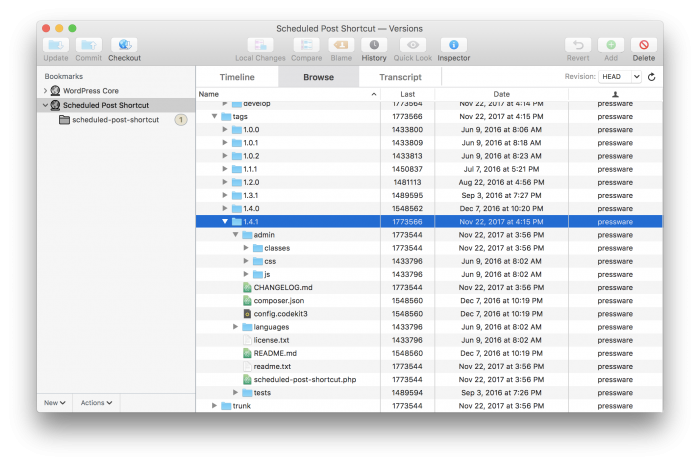 Regardless, it's one that I use (I mean, I technically wrote it for myself) and there are those who use the plugin if they write with any sort of regularity – whatever that may be for them.
However, it's been brought to my attention by a number of people who joined up as members that they saw an error message in their dashboard whenever they logged into the site.
No good, right?
So as I head into the holidays, I wanted to get a quick fix for this out as a "thank you" to those who use it and for those who reported the error and who have signed up to join the site.
Scheduled Post Shortcut (1.4.1 For 2017)
It's been almost one year since this plugin has been created. During that time, new readers ultimate come on to the site curious about what some of this stuff is all about.
So I'll keep this short. As the plugin's page states:
If you're someone who blogs with any type of regularity, then you likely have a number of posts sitting in the scheduled queue in your WordPress back-end.
And it's one of the few plugins I have available that you can download it from the WordPress Plugin Repository.
On Asset Design
Periodically, I get questions about design referrals in terms of our plugins. Case in point, the assets for this plugin:

This is from the highly talented House of Grays. Both my wife and I have worked with Megan on several projects (some that are in development, some that have already seen the light of day).
And when it comes to design, she's one of the ones I highly recommend. So there's the answer to that question. 👍🏻
Are There New Features Planned?
In short, no. This is a very specific, single-purpose plugin. The idea is simply to keep it updated, as bug free and compatible with WordPress as possible.
Ideally, I'd like to add a feature to WordPress that bloggers find useful. But that's also what I plan to do with a plugin shop, for lack of a better phrase at the moment.
It's never been forgotten – just put on pause. That's a whole other post, though.