Two weeks ago, I started talking a bit about my concerns regarding privacy – which may be the same as yours – and decided I'd start running down a list of things that I'm trying, using, and doing to adhere more to privacy-centric software and services.
Here's the thing though:
what I'm comfortable with using may not be the same for you (and vice versa),
and privacy and security are not terms that I use interchangeably.
Going into this series, I want to make sure I'm working off of a consistent definition of privacy. You can see the whole definition here but for the purpose of these articles, I'm going to be using the following:
Privacy grants us freedom from the public; concealed.
So any service that compromises that definition on any level would be something that violates privacy. Furthermore, it's hard to find things that are purely private is near impossible so we have to make tradeoffs.
And I'm going to lead with that.
Private Web Browing
Wait, Isn't This Blog About WordPress?
Yes. And eventually, perhaps I'll come back to WordPress. But if you work on the web and you work with WordPress then I think you're likely aware of issues around data ownership, privacy, and so on.
But because all of this, that being private web browsing, is tangentially related to what we do, then why not discuss it?
I'm a Fan of Firefox
There's not an easy place to start with something like this. We have social networks, apps, services, and so on all of which involve our privacy to some degree.
So I'm going to pick one thing and start with that. And for this post, I'm going to be talking about web browsers.
In short, my browser of choice both on my laptop and my phone is Firefox. It doesn't hurt their development tools are top notch.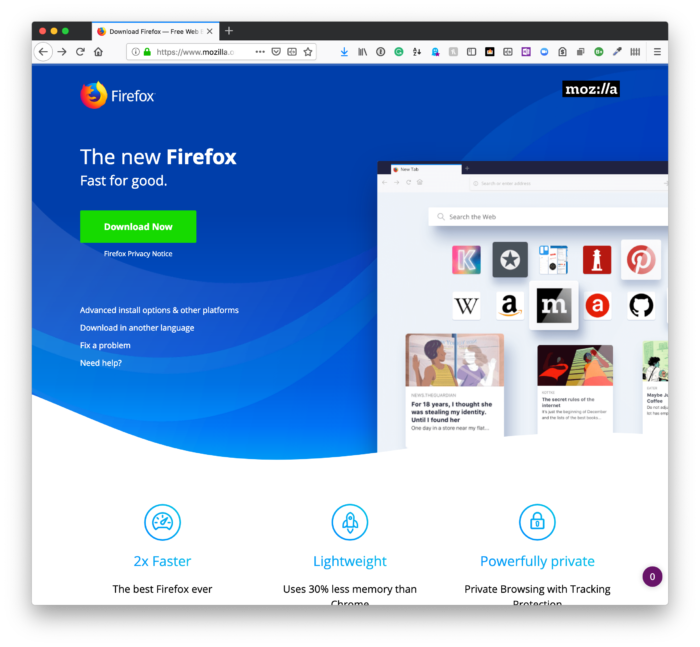 But as far as privacy is concerned, I absolutely appreciate that one of their main features is Tracking Protection.
At Mozilla, we believe that privacy is fundamental, and that pervasive online tracking is unacceptable. Simply put: users need more protection from tracking. In late 2018, Mozilla announced that we are changing our approach to anti-tracking, with a focus on providing tracking protection by default, for the benefit of everyone using Firefox.
Furthermore, they maintain a privacy notice that's as clear as it can possibly be (meaning that it doesn't require a legal team or the need to simply say Continue without reading it):
At Mozilla, we believe that privacy is fundamental to a healthy internet.
And in the cases where information is collected, they clearly state why and how long they maintain it:
We also don't want your personal information for any longer than we need it, so we only keep it long enough to do what we collected it for. Once we don't need it, we take steps to destroy it unless we are required by law to keep it longer.
Other tools I enjoy using alongside with Firefox is:
Facebook Container which works great for any site or web application owned by Facebook (like Instagram).
Ghostery that gives us options for tweaking what technologies are allowed to send data to other services whenever we land on the page.
Burner Mail for easily generating temporary email addresses and using them.
As a bonus, too, if you're a web developer then Mozilla has a solid resource that I love to use.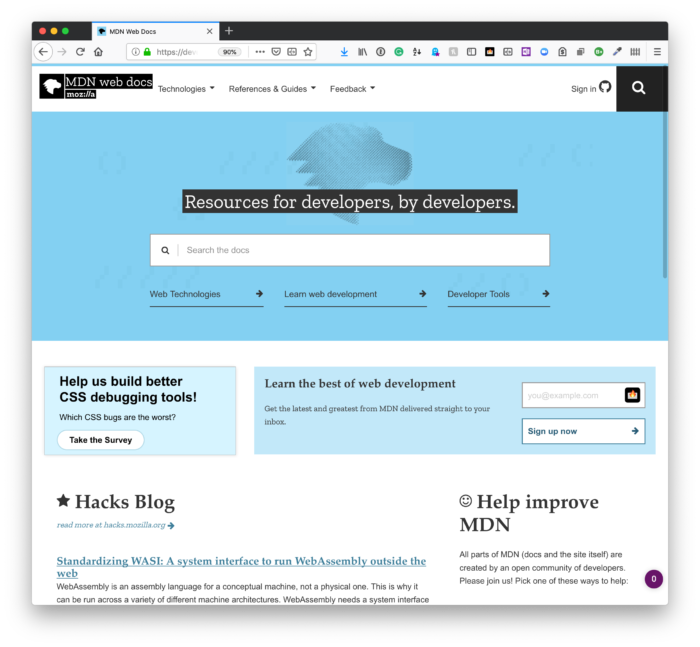 That is, as I said, a bonus.
What About Safari?
I'm actually a fan of Safari for casually browsing the web. That browser coupled with 1Blocker makes it a solid alternative.
And For Email?
Although Burner Mail works well, I also think it's worth using third-party services for your standard email, too. After all, it's worth having your privacy protected there, too, right?
So perhaps I'll look at covering that in the next post.