Back in October, I asked if you guys thought that there was room for yet another WordPress podcast. Between the comments, Tweets, and emails, I receive an overwhelmingly response all of which was positive.
After the response that I received, I brought the idea and responses to my team at 8BIT who were more than excited about the opportunity. So much so, in fact, that we've opted to bring this under the 8BIT banner rather than as a personal podcast of my own.
So, as of today, I'm proud to announce the first episode of the Hello Dolly podcast.
Hello Dolly, Hello World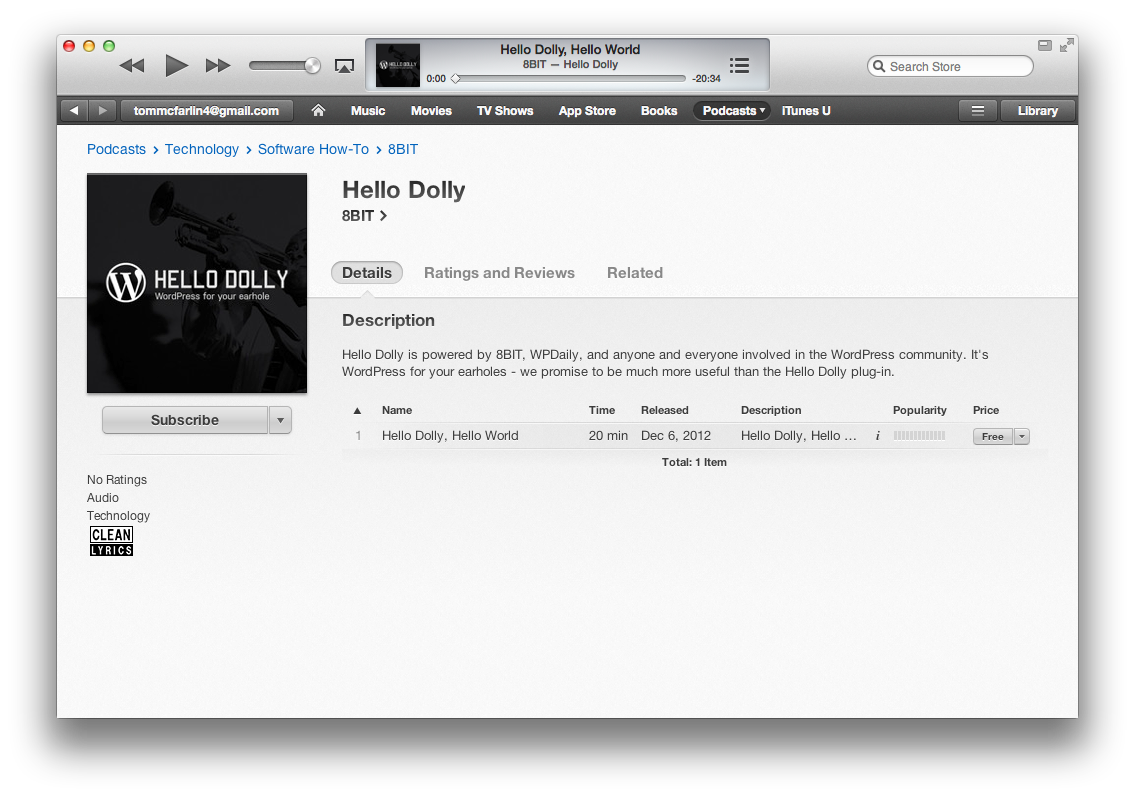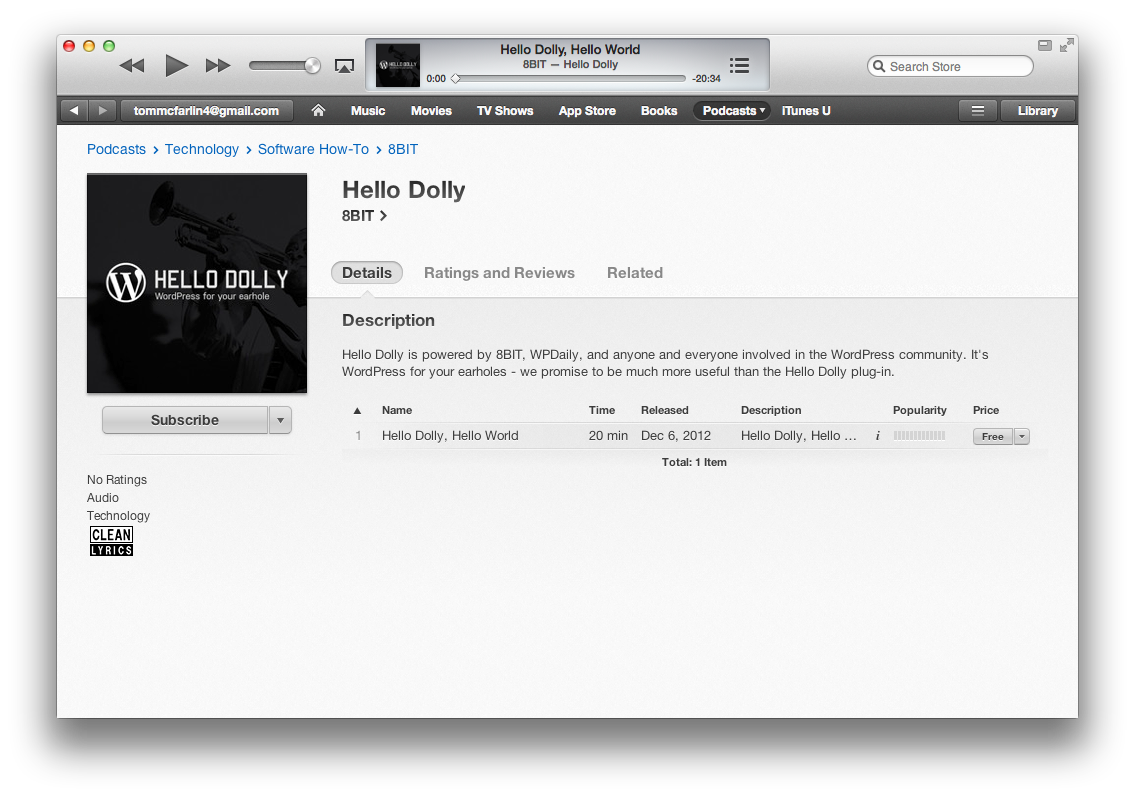 As of today, we're officially launching the Hello Dolly podcast. Think of it as WordPress for your earholes. You can officially subscribe to the podcast in iTunes (and we'd love if you guys would get it a review!).
Show Notes For Episode 0
In the first episode, I sit down with two of my partners at 8BIT:
As we discuss the following topics:
How do developers promote themselves?
Problem-solving in the context of design and programming
The advantages and disadvantages of copying and pasting source code
How to beginners vet the quality of the articles they are reading?
Blogging strategies, negative feedback, and how to handle it.
In the podcast, we mention the following sites:
Subscribe!
Obviously, we're really excited and are looking forward to making this a staple in the WordPress space.
In the future, we'll be cover the podcast more in detail over on WP Daily so make sure that you subscribe and/or bookmark that category, as well.
Remember: check out the podcast in iTunes and let me know your thoughts!