Every now and then I'll get an email or a tweet that asks me something about Comment Images – a plugin for WordPress that initially wrote sometime ago. The plugin is active on 6,000+ installs and has 4.7/5 rating so I'm generally happy with the reception of the plugin.
Over time, however, I've become busier and busier with Pressware. I've talked about this in a number of different posts (such as those around the WordPress Plugin Boilerplate and Mayer) and I probably need to talk more about what I'm doing at Pressware that's beginning to take more and more of my time, but that's content for another post on another day.
I responded that I no longer maintained the plugin, but also realized that I've yet to actually take the time to explain what's happened with it.
Comment Images For WordPress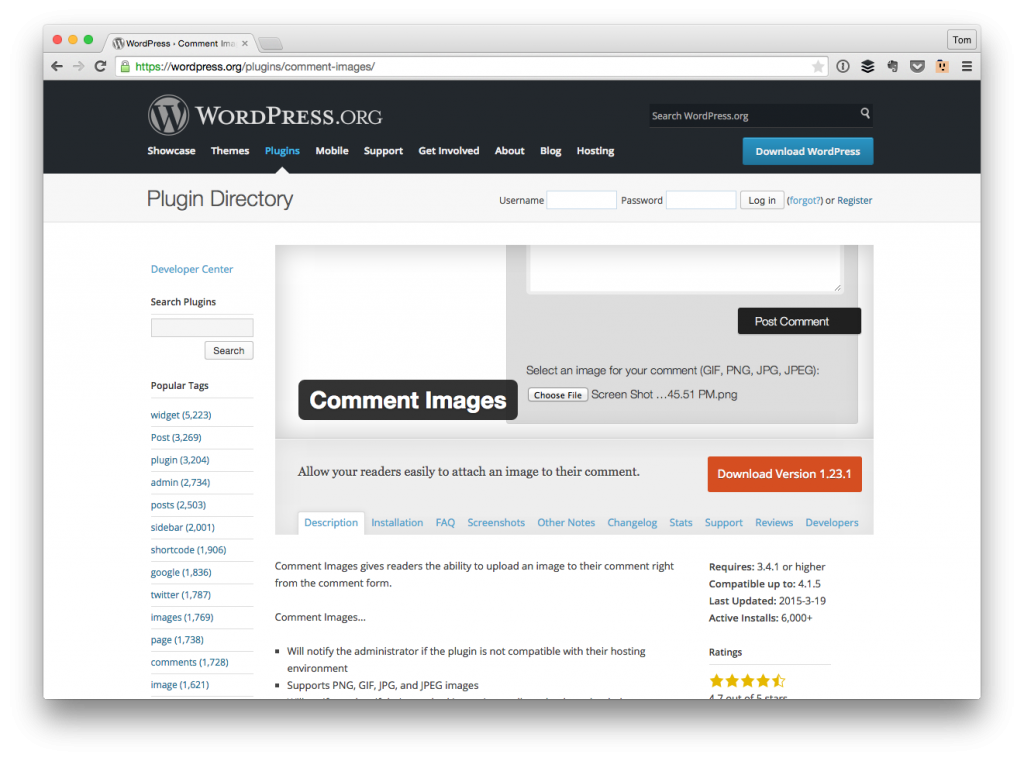 The short of it is that Comment Images For WordPress is under new management. Not long ago, I was contacted by Ben Shwartz of Spot.im who was looking to integrate the plugin into a larger application that he and his team were building.
Given that the time that I had available for maintaining the plugin was shrinking, and given that they were interested in taking the code and integrating it into something larger seemed to be mutually beneficial for both of us.
As such, Ben and his team now manage the plugin and are likely to have it integrated into the Spot.im. Since I no longer manage the plugin, I can't speak on behalf of what will happen to the stand-alone version that exists in the WordPress plugin repository.
And Your Other Plugins?
I still maintain as many plugins as possible, but – and anyone who is making a living building things with and/or for WordPress will share this – maintaining and supporting free plugins becomes increasingly tough.
Yes, we absolutely want to be able to give back to the community that's given us free software, but juggling updates, support, new features, and so on while also juggling a full time job, families, and other responsibilities can be daunting.
This isn't meant to sound like whining or as if I'm giving any type of excuses – obviously, I still care about sharing as much information as possible if nothing else than via this blog – but as businesses and families grow, responsibilities change and time must be managed differently.
So there's my short explanation as to the status of Comment Images. Like I said, I'm still interested in building and maintaining plugins for WordPress, but the priority at which that interest lies is a little further down the proverbial ladder than it once was.
And perhaps I'll talk about that in a future post.