Every year, I try to take the time off from Christmas to New Year's to be with family and friends and this year is no different.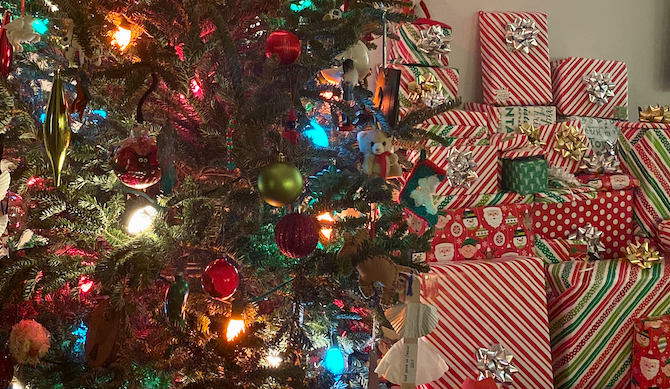 During my time off, I've spent a bunch of time with my family, seen Star Wars: The Rise of Skywalker (and it was great to share the experience with my kids to see the movie on the big screen!), and already spent some time with my in-laws to celebrate the holiday.
Merry Christmas (And a Happy Decade!)
Though you can read all about what I've done and looking to do over the year but here's a quick run down of things that I'm really happy to have checked off over the last 12 months:
We welcomed our third daughter into the family,
I joined WebDevStudios as a senior backend engineer (and simultaneously began to heavily decrease work from Pressware),
I spoke at WordCamp Atlanta 2019,
I published eight episodes of a podcast,
I got back into writing small utility plugins,
I retired site memberships,
I retired my newsletter,
I continue to vacillate on what to do regarding social media (so what else is new),
I've spent significantly more time diving deep into guitar,
I started giving my oldest daughters guitar lessons,
I continued to read significantly more material this year (and last) than years prior and I look forward to continue doing so in the year to come,
At the time of this writing, I finished watching Mr. Robot which will be forever hold a place as one of my top five favorite shows,
And I've began listening to a variety of different podcasts (with Castro being my new favorite app of choice),
I've also considered started a small, single blog for sharing resources that I find useful as a user for friends and family who aren't necessarily developers but aren't not tech-savvy either. But I don't think I really I have time for that. 🤷🏻‍♂️
I'm looking forward to the next year (and the next decade – this time 10 years out, I'll have two teenagers 👴🏻 and who knows where we'll be) and I hope you are as well.
With that said, from my family to you and yours, Merry Christmas Happy Holidays, and a Happy New Year (and decade)!