I finally published the first episode of the podcast. I've opted to title it a Practical WordPress Development Podcast.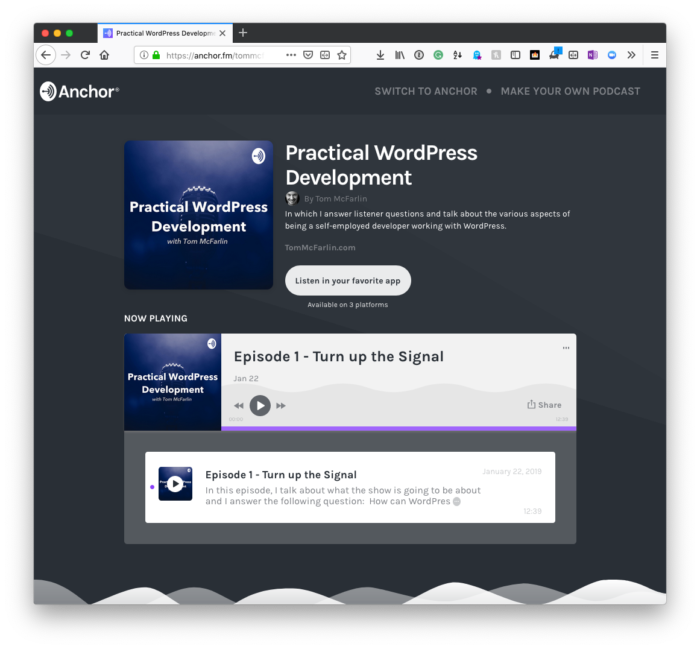 The premise is simple:
It's a podcast in which I answer listener questions and talk about the various aspects of being a self-employed developer working with WordPress.
Depending on when you read this, the show may or may not be available on your favorite service (but it's coming!). In the meantime, you can check it out on Anchor.
All of the notes and the content for the show are covered later in the article.
Continue reading "Episode 1 – Turn up the Signal Here are the show notes for the first episode of a Practical WordPress Development podcast."