This episode published a little later than usual because of Spring Break, covers one of my favorite topics: code reviews.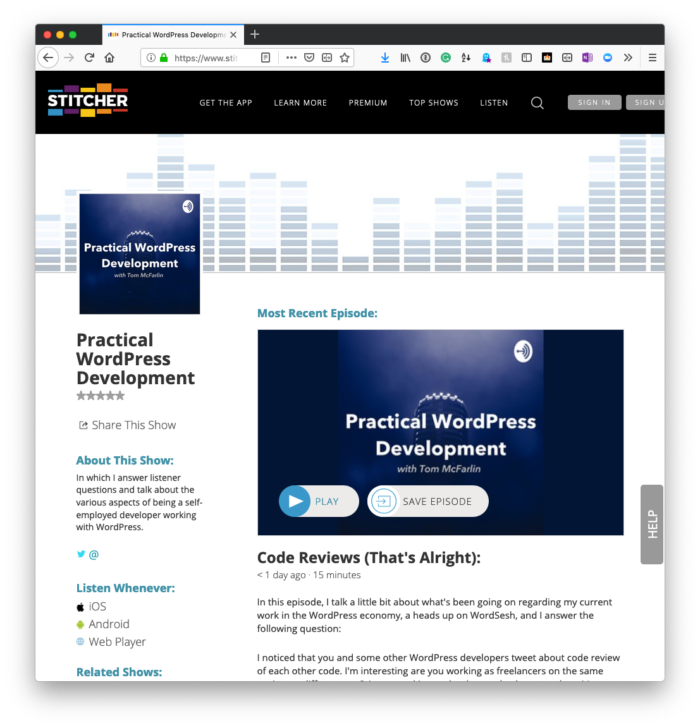 If you're already a subscriber, then the episode should already be available on your app or service of choice. If not, look it up on any of the reviews linked below.
This episode features a multi-part answer for a multi-part question along with some info about WordCamp Atlanta and WordSesh.
Continue reading "Code Reviews (That's Alright) Published a little later than usual, this episode covers one of my favorite topics: code reviews."