I try not to use Chrome but, from time to time, various applications or projects necessitate its use.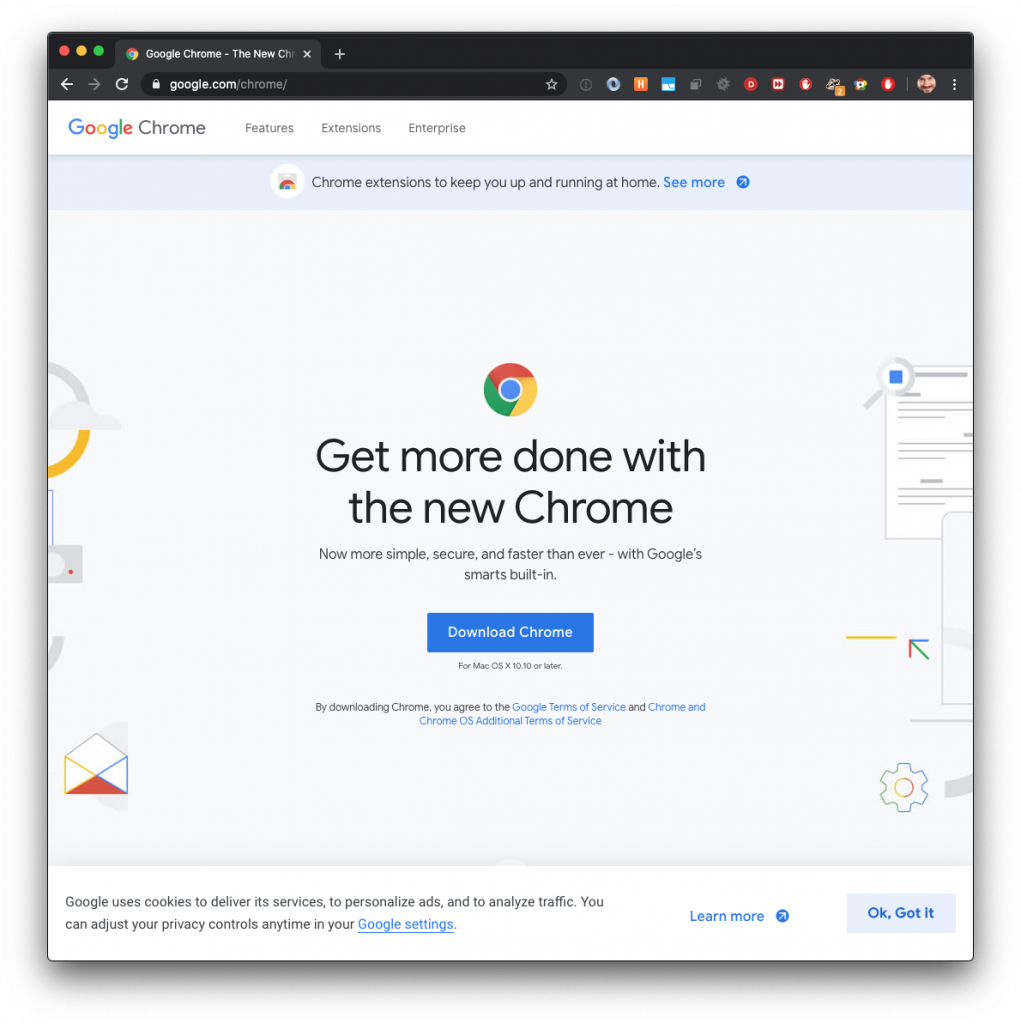 I still like the speed of the browser and I really like its debugging tools but the data collection that Chrome performs is one that I dislike and I see no reason for the organization to change its practices. For more information see this, this, this, and this, and this.
And sure, some of the above advice is anecdotal but these are just some of the more common things that people are going to come across if they start looking into what the browser is doing. There are plenty of deeper analyses of what the browser does from a deeper technological standpoint.
Oh, and if you're looking at Ghostery, read this fun thread, too.
But the purpose of this post isn't to digress into all of the things that Chrome is doing (the when, how, and why), but instead its about sharing extensions that I've found to be useful when using Chrome.
Continue reading