TL;DR: This is the first article in a series in which I'm going to walkthrough how to use Ray in WordPress development. From installation, plugin creation, and both beginner and advanced use of the application.
---
Starting last summer, I started to use Spatie Ray in my day-to-day work. I've written a few posts about it:
The more I've used the software and the more I've talked with other developers in the WordPress space, the more I see there's potential for how to really leverage all the features the software offers beyond a glorified var_dump or print_r.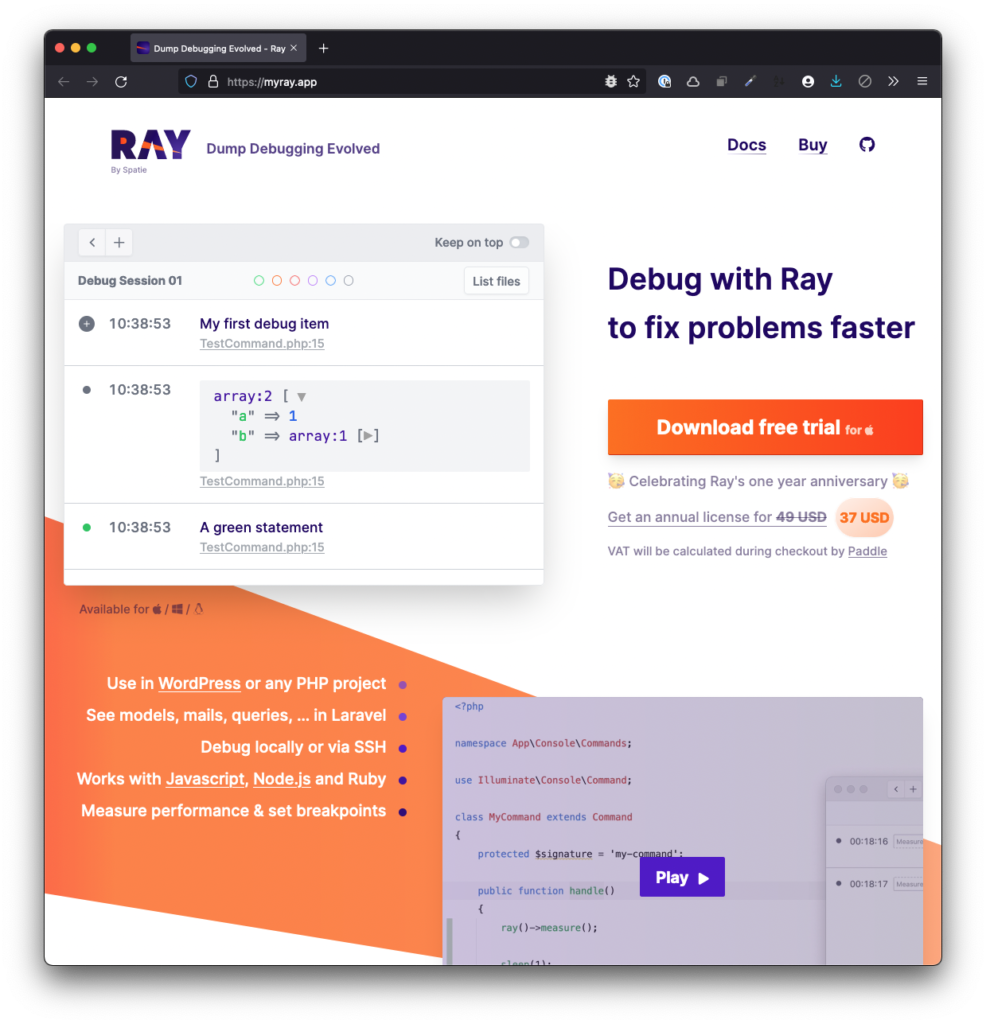 If you're someone who's comfortable writing code for WordPress but hasn't gotten started with a debugger or is someone who is used to writing statements out to the browser, it's my hope this series will provide you with everything you need to get started.
---
📝 Notes, Prerequisites, and More
I don't necessarily have any pre-requisites as I'm going to be writing about Ray using an example plugin and project and doing so from the ground-up.
I do assume you have a local environment running and you're comfortable working with Visual Studio Code or another IDE. When applicable, I'll link to documentation that may be useful for setting up a development environment or diving deeper into a topic.
Though I plan to provide some explanation as to what we'll be doing in a given step, such as installing Ray via Composer, I won't necessarily be taking the time to show how to install Composer. Instead, I'll link to other blog posts or available documentation to do that.
---
With that said, let's get started with using Ray in WordPress Development.
Continue reading