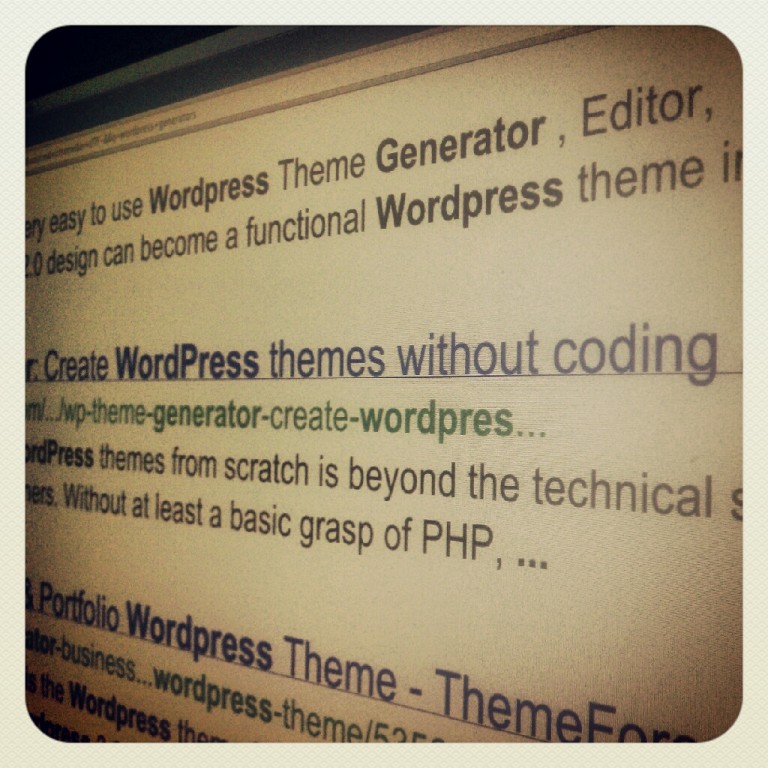 At this point, it's relatively easy to find a generator to do almost anything you want with WordPress. In fact, you can assemble an entire theme with custom post types, taxonomies, and options all without actually writing any code.
Bummer.
But you know what I'm talking about – generators are small web-based tools that are used to, er, generate code for you based on a couple of inputs that you specify on an interface.
Off the top of my head, I can think of…
Generators for custom post types
Options frameworks for easily creating settings pages
Generators for taxonomies
Custom theme generators
…and more.
Don't get me wrong, I think that these tools have their place in the development space (in fact, my boilerplates have even been converted to generators!).
But as a profesional developer and someone who cares about writing quality code tailored exactly for the problem at hand and as someone who wants to create the highest-quality products that I can, I dislike WordPress generators.
Continue reading "WordPress Generators and Why I Dislike Them"