You guys know that I spend a significant portion of my time working with my team at 8BIT. We're responsible for:
Standard (For both WordPress.org and WordPress.com)
…and a few other things that are coming down the pipeline.
Earlier this week, we brought on our first developer intern for 2013. In addition to this particular role, we're also looking to fill a blogging internship specifically for WP Daily.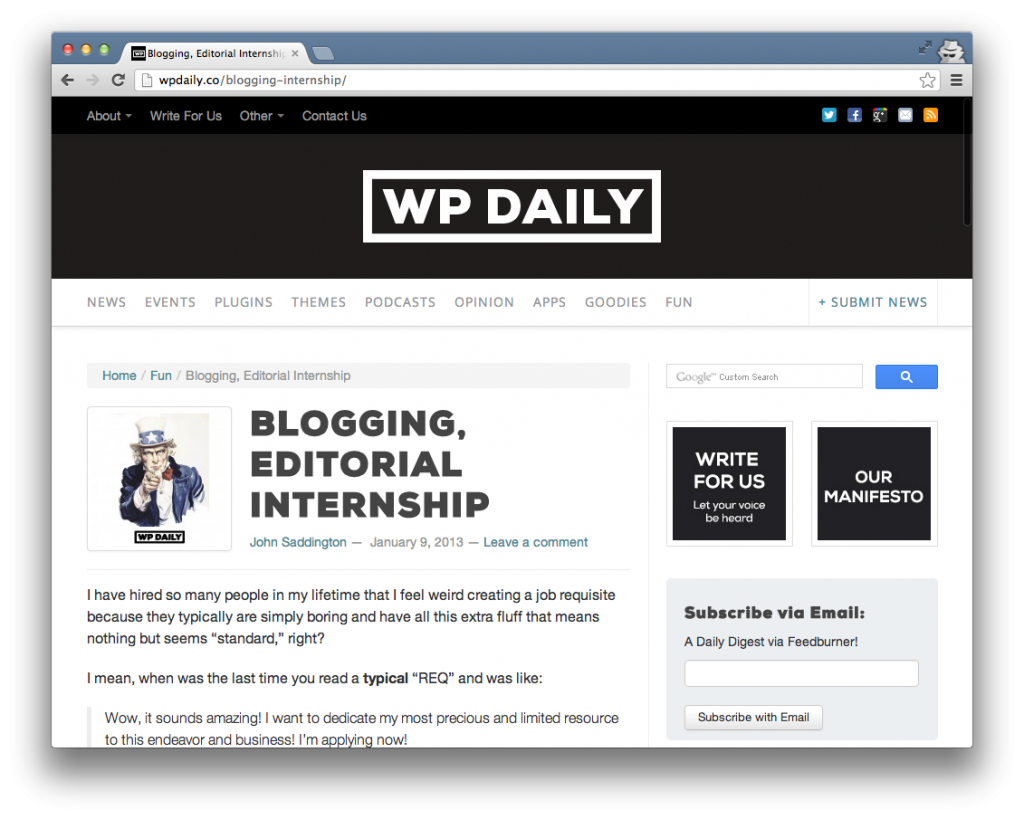 You can read much more information about the opportunity on the official post, but suffice it to say that it'd be a lot work (and should be a lot of fun).
A Blogging Internship?
Specifically, we're looking for people:
Who are incredibly passionate about WordPress
Who are looking to work within the context of a bootstrapped startup
Who are interested in thinking and leading uniquely within the digital publishing space
Who, if you're local, are interested in working in our office
…and more
Simply put, if you're love blogging, are looking to grow your blogging chops, and feel that you could write numerous articles about the WordPress space throughout the entire week, then perhaps this is for you.
We'd love to have you on board so let us know!