Earlier this week, I had the pleasure of being featured on the ManageWP blog with some other fantastic writers, developers, designers, and bloggers all of whom opted to share their favorite WordPress shortcuts, tools, and tricks for getting their work done faster.
Overall, there were 28 people who were featured all of whom had some great things to say.
WordPress Shortcuts, Tools, Tips, and Tricks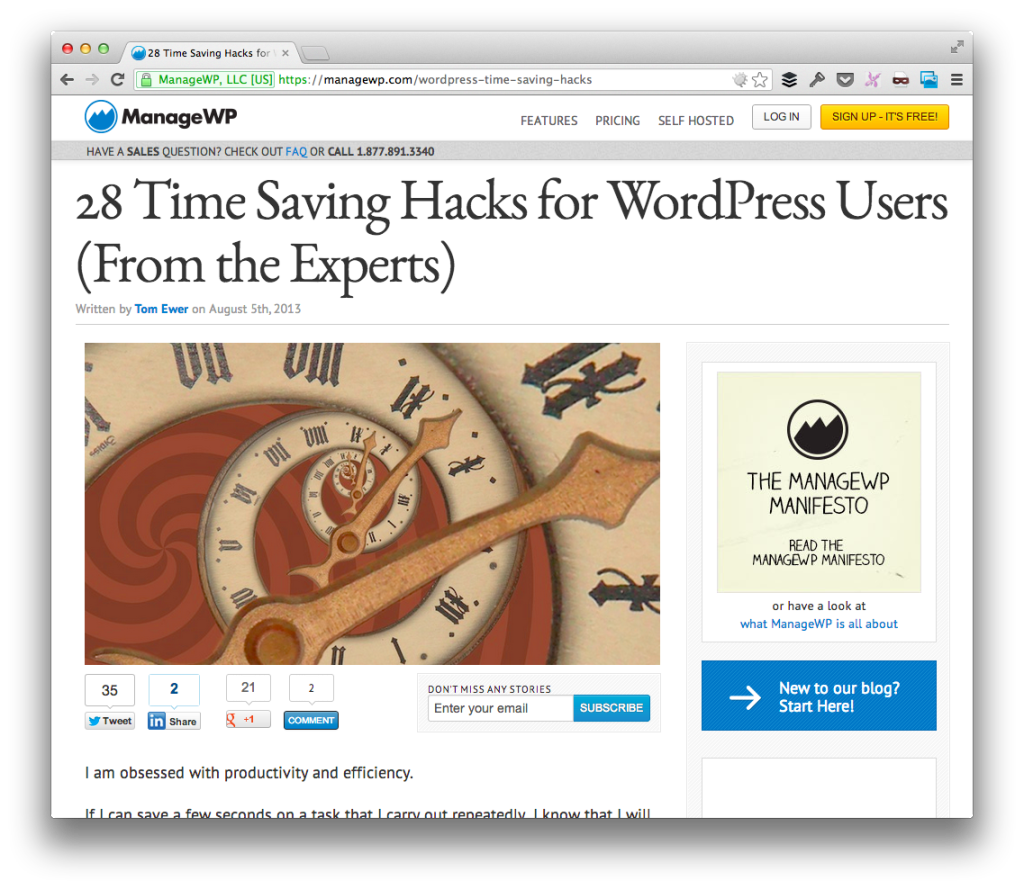 Ultimately, the goal – as stated by Tom Ewer – of the article is simple:
If I can save a few seconds on a task that I carry out repeatedly, I know that I will save a lot of time in the long run.

Rarely is that more the case than with tasks in WordPress. If you're anything like me then you spend a lot of time in WordPress, which means that there is a lot of scope for boosting your productivity if you know what to do to make the most of the world's favorite content management system.
At the risk of sounding all salesman and sales-promotion-y (if that's a word), I mentioned that one of the ways that I save time is through my Markdown Code For WordPress plugin.
Simply put, that plugin came out of a need that I hate to make it easier to write posts faster, so I wrote a plugin to take care of it.
And, of course, others offered their own applications, shorts, tips, and tricks. I highly recommend reading the original article as I think there's a lot of valuable stuff in there especially for those who are just getting started with WordPress either as a developer or designer or as a blogger.
Finally, I've closed comments on this posts so if you have your own, feel free to offer them up on the ManageWP blog. I know I – as well as their audience – would love to hear what the rest of you guys do to save time.