One of the things that I love to see is how people use different ways to contribute to the WordPress community. Outside of the usual theme, plugin, and application development efforts, there are also a number of blogs, sites, and podcasts (of which I should have more information on later this month, as well).
Thanks to Apple, the iTunes store, and the Newsstand application, authors are now able to publish their own magazines to the App Store.
One of the latest contributions I've found in the WordPress community is WordPress Hub Magazine.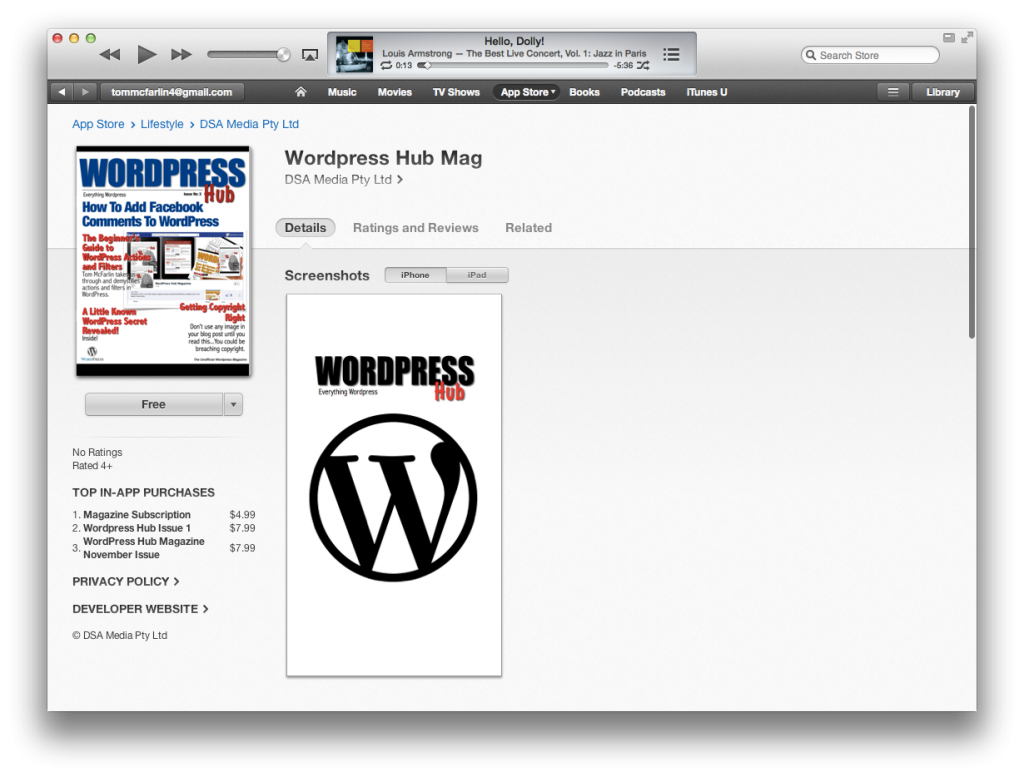 In short, WordPress Hub Magazine is aiming to provide subscribers with information for designers, developers, bloggers, and WordPress enthusiasts with a variety of information.
Generally speaking, the magazine is aiming to provide information to anyone interested and/or involved with the WordPress community rather than going deep in one specific area.
In the latest issue, my article on WordPress Actions and Filters has been featured in which I define what each of these are as well as when and how to use them.
Who's Behind The Magazine?
David Allen is the primary publisher behind the magazine. Being new to the Apple publishing space, he's blogging his entire process on his website.
The posts include everything ranging from getting approved as an Apple developer up through finally getting the magazine available for the Newsstand.
Finally, for those who are interested, David's been gracious enough to share a coupon code for three months worth of issues with you guys. When subscribing to the magazine, simply use the code wphubmagrocks. 
I think it's neat to see new ways people are publishing content all about WordPress. Of course, there's always room for questions, comments, and improvements.
So if you end up subscribing to the magazine (even if for a short time using the code above), provide some feedback for David in the comments – I'm sure he'd love to make the magazine as high quality as possible.