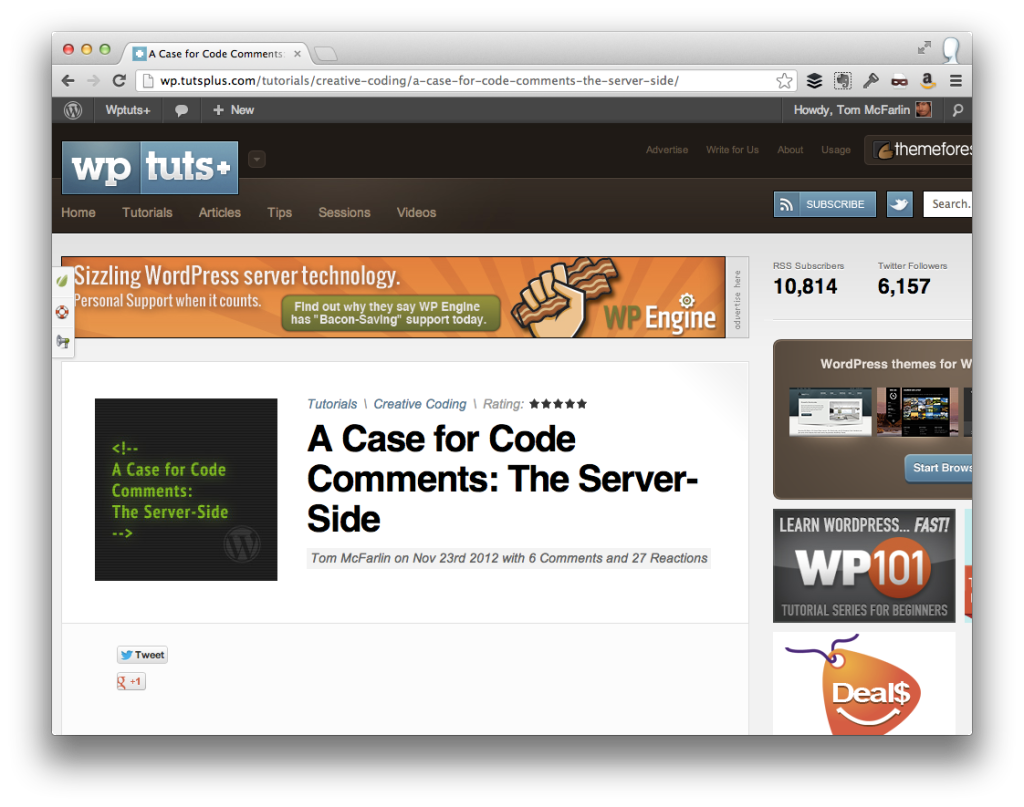 Source code – let alone WordPress code comments – is one of those things that often divide developers:
Some developers believe that code should be the documentation
Some developers believe that we should document every single line
Other developers feel that only complicated areas of code should be documented
In my latest series on Envato, I discuss a case for WordPress code comments on both the server-side and the client side.
WordPress Code Comments
I published the series in two parts each of which cover the two different aspects of WordPress development: The server-side, that is, PHP, and the client-side, and that is HTML, CSS, and JavaScript.
The Server Side
In this article, I cover the following topics:
Why They Matter
PHPDoc
Templates
Functions
Lines and Breaks
Generating Documentation
And I give code examples and links to resources for each of the above.
The Client Side
In the follow-up article, I cover the following:
Markup
ID's, Classes, and the permutations of each
JavaScript
Stylesheets
Preprocessors
Other Tools
I also give examples and link to other resources for each of the above.
Above all else, the series is meant to provide a case for writing WordPress Code Comments – it's not forcing any type of convention.
I think that we can all benefit from one another commenting their code especially in the open source (or, more specifically, the WordPress) space.