Last night, I sent out the first email to the subscribers for the Improve Your WordPress Development Skills class that I've discussed over the past couple of weeks.
The email hit on the following points:
What's covered in the class
When the course will be held
The pricing
Some of the bonus content that's coming after the course
…and more
The Improve Your WordPress Development Skills Newsletter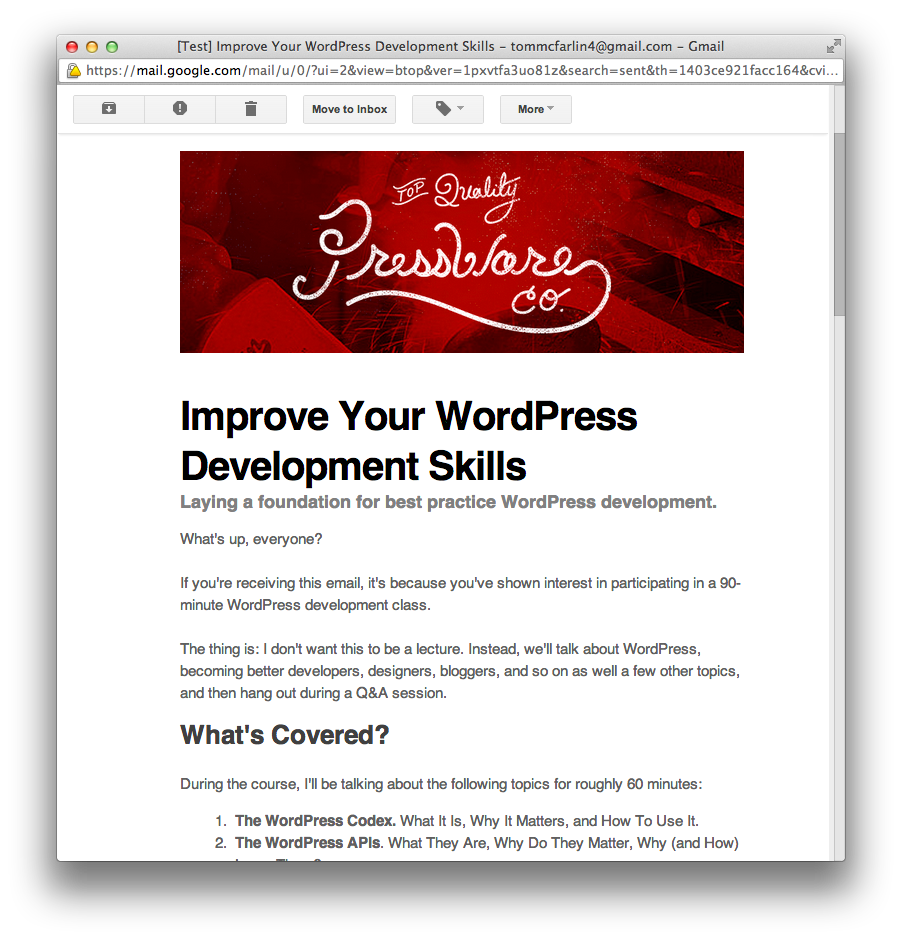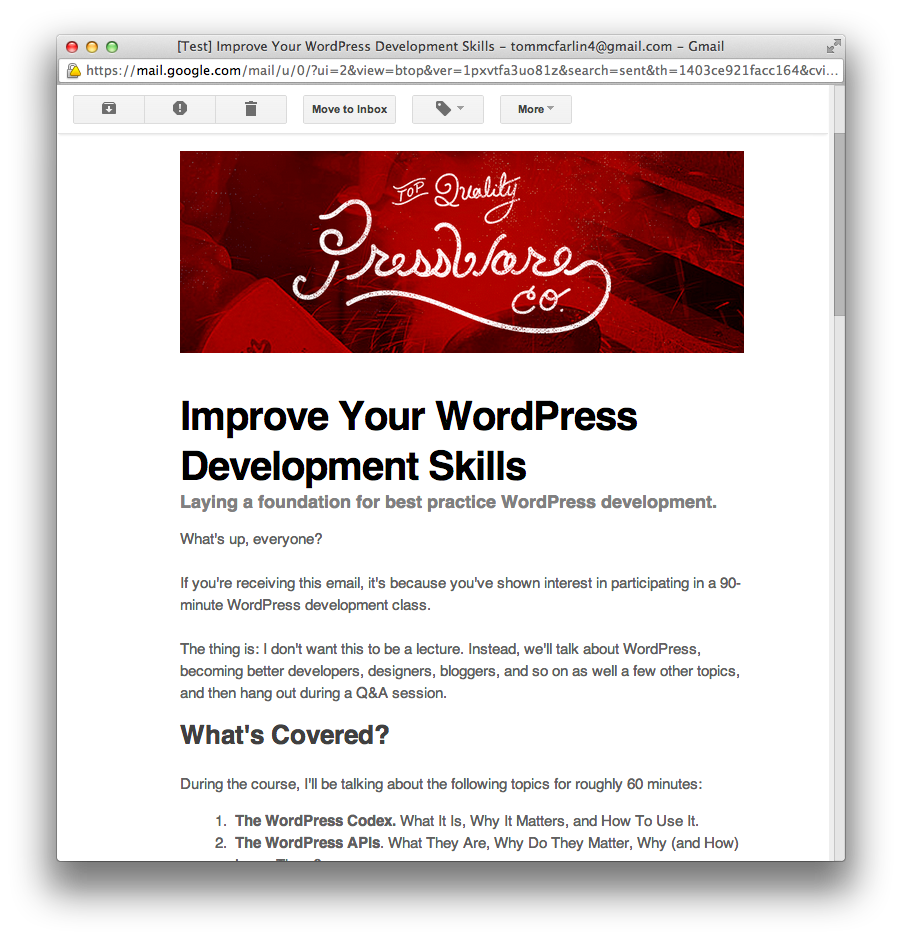 For those who are interested, you can sign up here
, but for those who are skeptical or are curious as to pricing, some of the bonus content and so on, check it out:
Pricing for the Early Birds is $49, Late Bloomers pay $79.
The course will be 90 minutes
Following the course, there will be a two week, exclusive forum where all course participants, including myself, will hang out and get additional questions answers, have discussions, and more.
The course will take place on August 23rd from 11:30am to 1pm EST and registration ends at August 22nd. So if you're still on the fence about it, you have plenty of time to think about it.
And, as usual, if you have any questions at all, feel free to contact me.