Depending on your history with working source control, the way in which you go about working with a codebase, making commits, etc., varies.
Further, depending on if you're using Git, Subversion, Mercurial, and so on also dictate how you manage your code.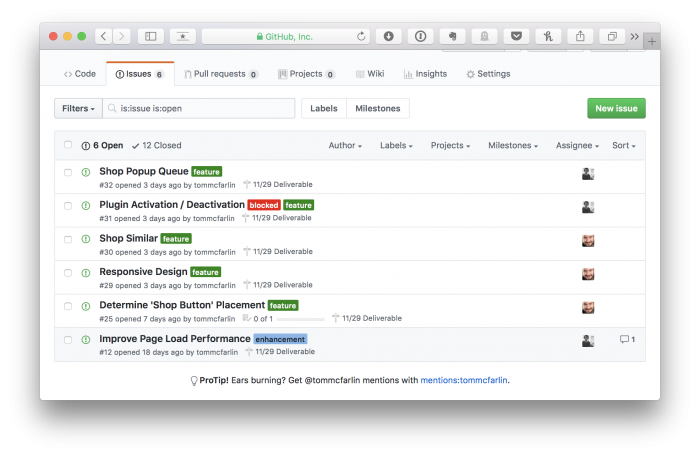 But if you're someone who's working with Git (which I know many people in WordPress are starting to use more and more almost on a daily basis), there are some small things that I recommend doing to help make managing changes espcially with a team more manageable.
Continue reading "5 Ideas for an Enhanced GitHub Workflow Working with source control in general can be made easier with a solid workflow."