WordPress hooks are arguably the foundational topic that developers need to learn and understand when it comes to building more advanced functionality for WordPress.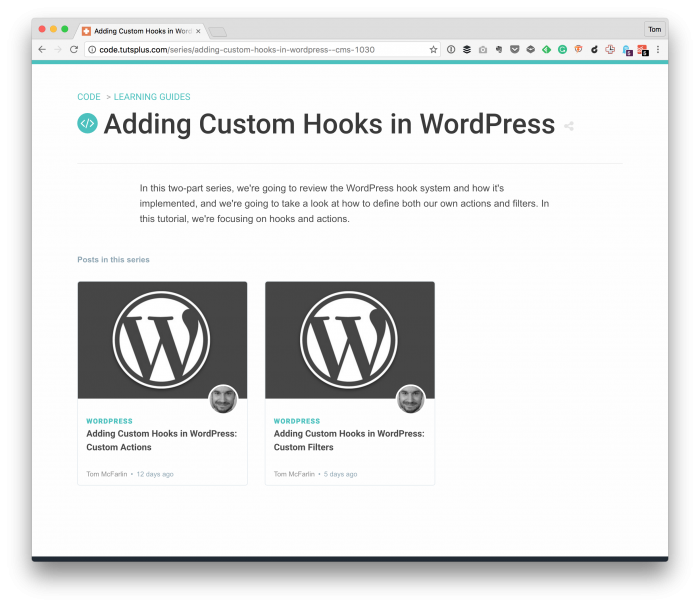 Yes, you can build an entire theme primarily with markup, styles, and JavaScript. Though you may need a few server-side functions in PHP, it's easy to find things like this in the WordPress Codex or in Underscores.me.
But if you're someone who's new to WordPress or who is ready to take the next step regarding extending the platform or writing a plugin, then it's important to understand to know what WordPress hooks are, how they work, and what they're designed to do.
And that's what I've covered in my latest series on Envato.