Back in 2011, I released the first version of Tipsy Social Icons – a WordPress plugin designed to make it easy to add all of your social networking icons to your WordPress-based blog.
As of last month, Tipsy Social Icons was officially three years old (pretty old in Internet years, right?), but development has slowed and my time has begun to be devoted to other projects – many of which I enjoy more – and additional plugin have been released that do a solid job of the same thing.
So today, I'm officially retiring Tipsy Social Icons.
Statistics on Tipsy Social Icons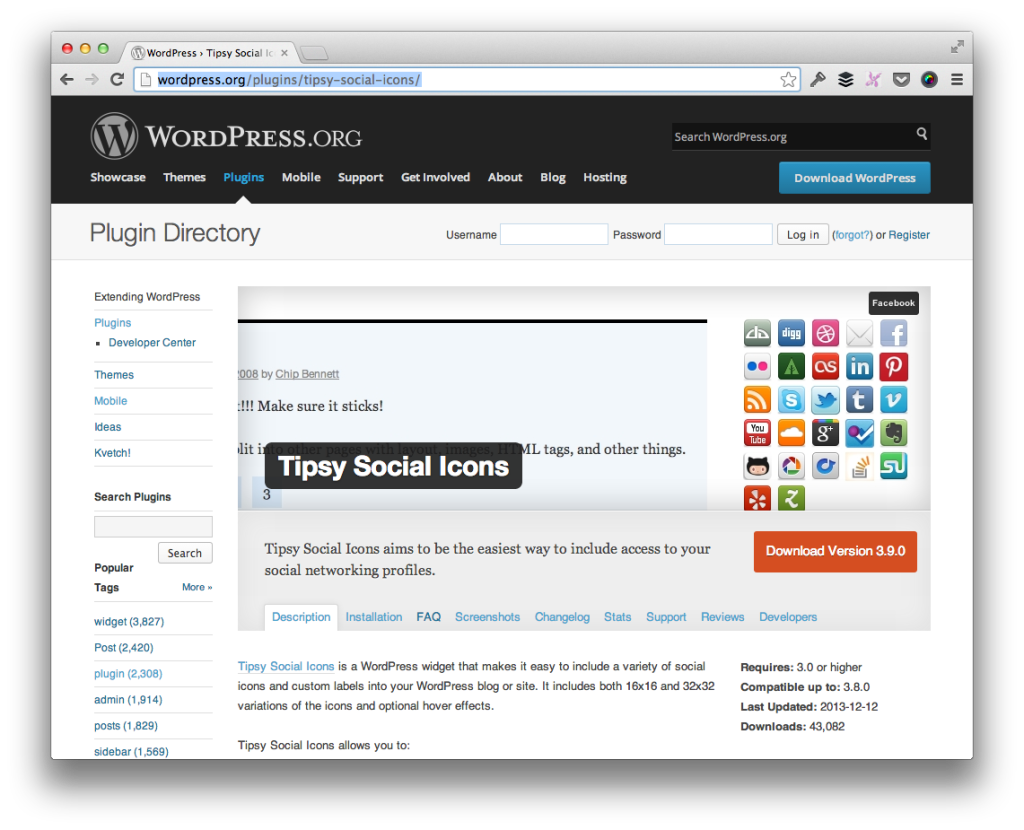 Before I completely request that the repository be removed from the WordPress plugin repository, I thought I'd share some interesting statistics on the plugin if for nothing else to keep a public record of one of my earlier plugins and how it performed over the course of three years.
43,000+ Downloads
~30 downloads per day on average
4.5 out of 5 star ratings
Eight five-star reviews
Two four-star reviews
One one-star review
11 support tickets
Considering the number of downloads, the rest of the statistics seem measly, don't they? Perhaps this has to do with the nature of the plugin, the nature of the users, or a combination of the two.
To be honest, I'm not sure what conclusions you should derive from this information, but there it is.
What's The Recommended Replacement?
There are a number of great plugins that are available; however, one that's recently caught my eye is Menu Social Icons.
It's written and maintained by @pdclark which already gives it a level of high credibility, and I'm a big fan of the implementation of font awesome, and how it works within the WordPress dashboard.
Tipsy Social Icons was fun, but on to the next thing. And for those who are fans of the plugin, be sure to check out Menu Social Icons.