A couple of weeks ago, I shared that I was recently interviewed by Curtis McHale's latest eBook Don't Be An idiot: Learn To Run a Viable Business.
Last week, the book officially launched so it, along with the videos from those who participated, are all available for purchase. Here's the run down (and a coupon code) for those of you who are interested in the book.
Run a Viable Business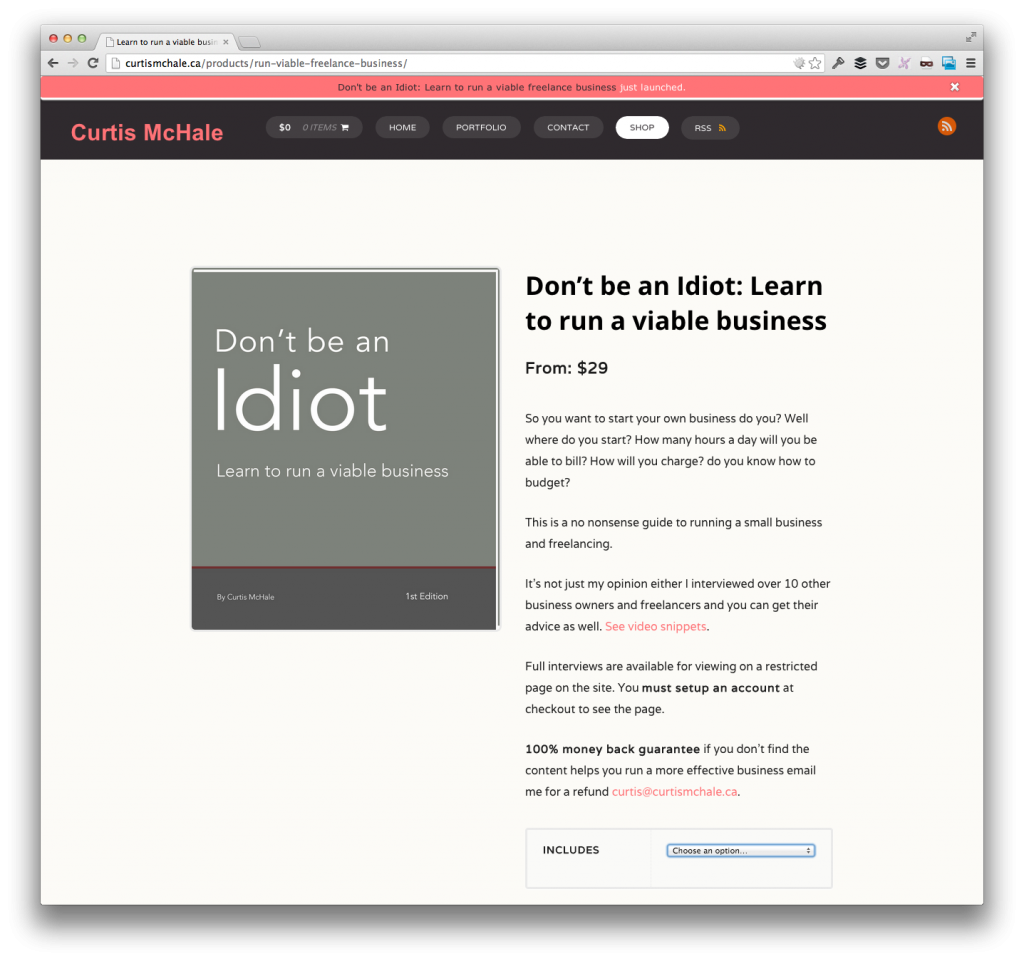 You can read more about the book on its purchase page, but here are the general details:
So you want to start your own business do you? Well where do you start? How many hours a day will you be able to bill? How will you charge? do you know how to budget?

This is a no nonsense guide to running a small business and freelancing.
The book is available in two flavors:
One option is just the book
The other option is the book and all 10 videos of those of us who Curtis interviewed
For those of you who are interested, use the coupon code `tom1` at checkout – it can be used 20% off anything. No expiry and a one time use. Not bad, right?
So for those of you who are interested, take advantage of the coupon code and check out the book. There's some good stuff in there especially if you're looking into venturing out on your own in the near (or even not-so-near) future.
On top of that, Curtis has been kind enough to offer a giveaway: 100% off of anything in his store – generous stuff, huh?
Here's how to enter: Leave a comment on this post on why you'd like the coupon code, tweet a link to the post (using the Twitter sharer below – be sure to mention by username so I can track it for entries!), and then I'll pick a commenter at random one week from today.