This time of year, people usually do a sort of retrospective on their blog, their podcast, or whatever form of media they use most. And they are a lot of fun to read.
I've never really done that, though. Instead, I've often talked about what I hope to accomplish over the next year or so.
But last year, while working on some things, I decided that I  wanted to continue to focus my efforts on WordPress and really work at learning as much as possible. It would help me grow my business, there are plenty of tangential technologies around it to keep my sharp on certain things, and it's what I'm happiest doing. There's almost no downside.
Anyway, I'm not one of those who subscribes to New Year's Resolutions because I figure now is as good as time as any to start a new habit.
But when you've read the books you set out to read, finished the planned workouts, and achieved other goals you listed a little while ago, why not start over with a few more?
The thing is, it's super hard to account for a variable amount of stuff that will inevitably show up over the next year that may disrupt your goals. And if you get too legalistic about said goals, then the things that come up may end up being far more frustrating than the positive experiences they could be.
With that said, I thought I might share a little bit about my plans for 2016. Specifically, what I hope to do and then maybe do a check-in every quarter or so to see how they are going.
If nothing else, it'll be neat to review what I've set out to read and what I've accomplished.
The First Part of 2016
So how does this work? Do I just break it up by topic, list the reasons I want to do something, or just list out what I plan to do and hope for the best?
Kidding.
For the first quarter of the year, this is what I have planned.
Pressware
Aside from the standard contract work that we do for our existing client base, I'm looking to do my first premium service for WordPress Development.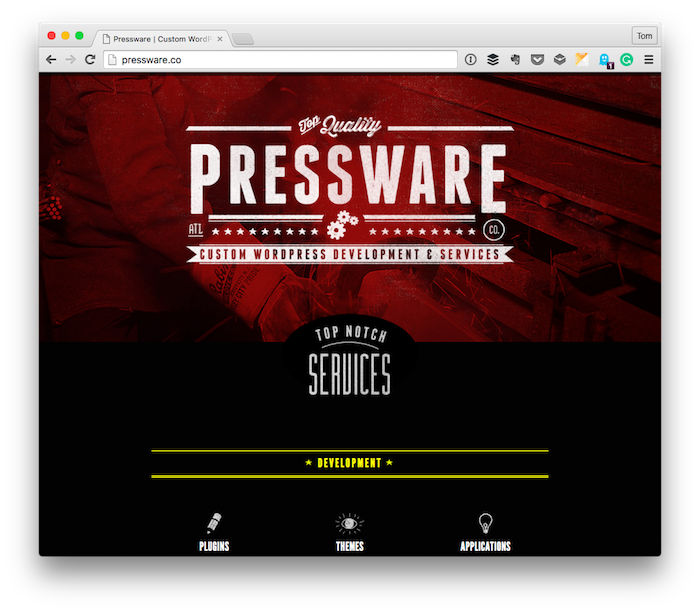 I've got the domain, and I'm working on putting together the site, content, payment gateway, and planning to podcasts now. I'm pretty excited about it, and the number of emails and responses I've received have been surprising and very encouraging.
I also hope to make some changes to some of the ways I offer plugins. Right now, I have a few plugins that are ever-so-slightly outdated on WordPress.org.
In short, I'm considering moving them to GitHub, improving them, adding someone to to team to begin to help provide support for some of them, and also release a few of the ones that I've put together that are specifically targeting regular bloggers.
That'll come later in the year, though.
Finally, I'm looking to attend three (and speak at two) WordCamps this year – San Diego, Atlanta, and US. Last year, I had the best of intentions to attend one in Tampa but personal obligations got in the way, and I ended up having to cancel at the last minute.
Books
For the first part of the year, I'm looking to read (or re-read) the following books:
I've already read The Big Picture but given what I'll talk about momentarily, I think it's a good book to start the year.
I've heard nothing but good things about DYFR, so I'm eager to read it, especially parts that talk about productizing the work we do as self-employed individuals.
Finally, I'm a fan of Leo's writing on Zen Habits, so I thought I'd give his book a try and see how it goes. If nothing else, it'll be a short, easy read and will likely offer something practical to apply.
Fitness
In August of last year, I did a pretty long post on the significance of developer fitness and my journey to lose some weight (that may or may not be worth a read depending on your whole take on fitness in general).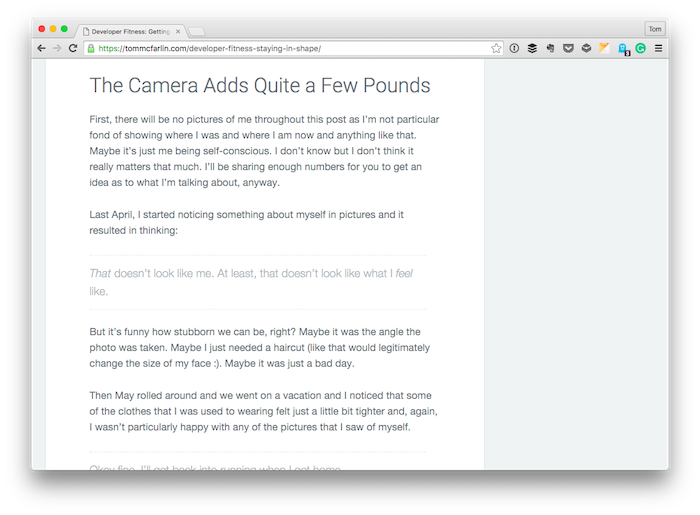 Obviously, from the books I'm reading and the workouts I've done, I'm a fan of Tony Horton and his approach to fitness and life-in-general. Some aren't. That's cool.
Some aren't. That's cool.
Either way, the programs work with my goals, and I enjoy doing them, so over the course of the year, I'm looking to do P90X, P90X2, and P90X3 as well as continue running. I got a weighted vest for Christmas, so I'm looking to begin incorporating that into some of my runs, as well.
Other Stuff
Sure, there are a lot of other things that I'd love to accomplish, as well. Some of this include things that I'd like to do with my family, some of these includes TV shows I'd like to catch up on (or stay up to date on), various things I'd love to improve on the guitar, or just movies I want to see.
You know – the usual stuff.
One thing that I haven't done in years in play video games because of priorities and responsibilities, but my girls are at an age where I think I can get back into it. I miss some of the franchises I used to play.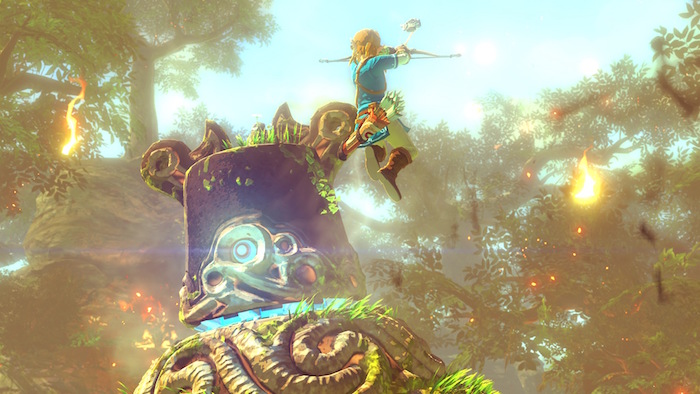 Things like Mario Kart, Donkey Kong, and Zelda are all things I've set aside for some time. I'm not a hardcore gamer, but my wife got me a Wii U for Christmas, so I'm looking to put in some time with it over the coming year.
What About You?
As the year progresses, I'm going to do check-ins and checkpoints for what I've written here, how I've adjusted, and what I plan to do as the year progresses.
Consider it my take on the whole New Year's Resolution thing. If nothing else, I still plan to continue my daily blogging about WordPress and all things tangentially related.
Finally, I'm interested in knowing what you're planning to do. Feel free to let me know via comments, Twitter, or whatever method you see fit.