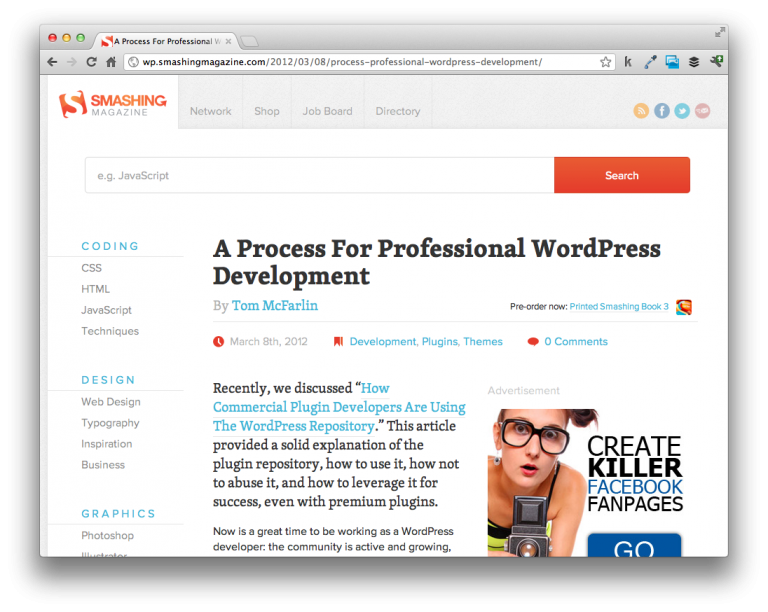 I recently had the opportunity to share a few thoughts over at Smashing Magazine on professional WordPress Development.
Over the past few years, I've been a significant amount of time building various projects on top of the platform. During that time, I've found a lot of things that don't work and a few things that do.
In my article, I cover how to take a project from idea to market and all of the steps in between so if this is something that strikes your interest, check it out!
Thanks again to Smashing Magazine for the opportunity!