A few years ago, when I was really getting into JavaScript and jQuery, there were a number of books I read that really helped level-up my skillset. Some of the books, I'll hold on to as I constantly reference them; others, I've shared with local developers.
Last weekend, I stumbled across my copy of  jQuery Cookbook. When I read this a couple of years ago, it really helped to introduce some of the more professional-level ideas and capabilities of jQuery rather than just how to use it.
But I'm done with it. It's still in great condition, but I'd like to give it away to one of you guys.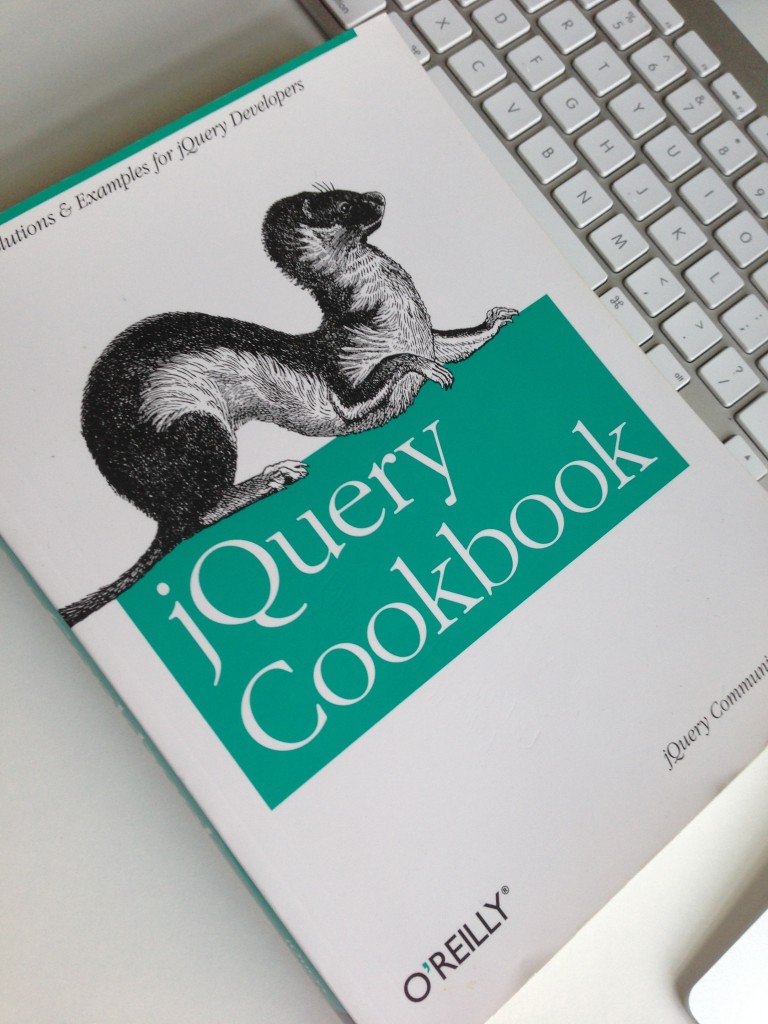 Here are the details:
First one to comment gets the book
Winner has to pay shipping – that's it (and I'll accept payment via Stripe or PayPal, though I prefer Stripe).
For this particular give away, I'll only be shipping in the United States (sorry, International guys and gals!).
If you're interested in looking up information about the book:
The ISBN is 978-0-596-15977-1
Here's the book on Amazon.
Note that this is the first edition of this book. It's a couple of years old, but many of the concepts are the same although jQuery has advanced a little bit since publication.
Additionally, it's written by a collection of jQuery experts including Cody Lindley, Nathan Smith, Remy Sharp, Mike Hostetler, and more.
So leave a comment – first come, first serve!