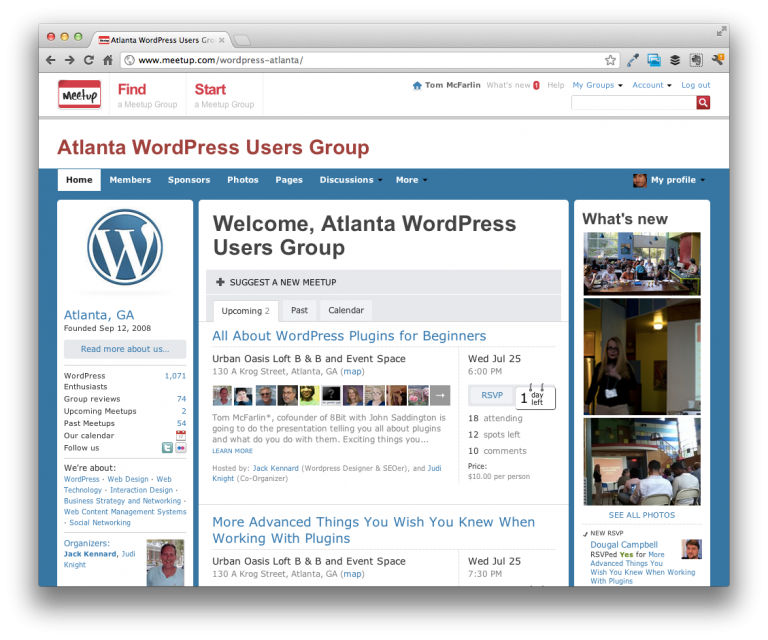 This Wednesday, July 25th, I'll be speaking to the Atlanta WordPress Users Group about WordPress plugins.
Specifically, I'll be leading two discussions:
Introduction To WordPress Plugins
This discussion starts at 6:30pm and I'll be talking about the following things:
A definition and understanding of plugins and the role they play within the context of WordPress
The best place to find plugins (and where not to look for plugins)
How to determine which plugins you need to enhance your blog
What's considered overkill when installing plugins
I've always been more of a fan of discussion and questions and answers, so after the short presentation, we'll open the floor for all of us to discuss the topic.
Advanced Topics on WordPress Plugins
At 7:00pm, I'll begin this talk and it will be primarily geared towards slightly advanced WordPress users. I'll be discussing:
What are the true possibilities of WordPress plugins?
Things to look for prior to downloading and installing plugins
Suggested plugins that every digital publisher should be using
How to modify and back up plugins
Similar to the first talk, we'll also be having an open discussion at the end of this talk to chat more about plugins and to get as many questions answered as possible.
After the meetup, I'll be sure to post all of the resources that I share during each discussion here on this post.
The event – hosted by Judi Knight – will be hosted at the Urban Oasis Loft and Event Space, so if you're in the Atlanta area, feel free to drop by and hang out!