A couple of weeks ago, my team and I published the first episode of Hello Dolly largely as an experiment to see if we had anything worthwhile to contribute to the podcast-space regarding WordPress.
In fact, the episode was such an experiment that we named it Episode 0.
But based on the feedback via comments, tweets, and emails, it was clear that you guys were interested in the podcast, and so we wanted to publish the first official podcast before the end of the year.
Today, we've done just that.
Hello Dolly – Episode 1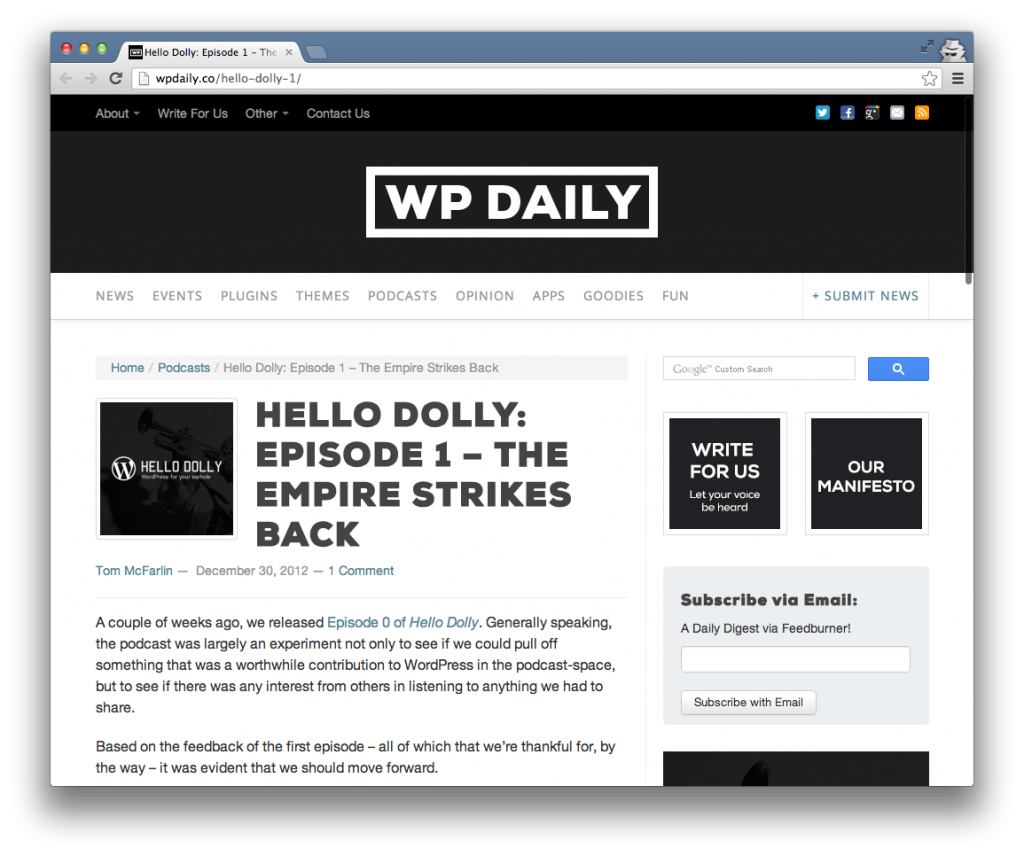 In this podcast, the team and I discuss the following topics:
The status of WP Daily after its first 100 posts
Tips and strategies for aspiring bloggers
What consistent blogging looks like after one year and after twelve years
Popular trends in WordPress during 2012
How to call into the show
Ultimately, our goal is to incorporate more of the community into the show so check out the episode, give us your honest feedback, and even call into the show – we'd love to feature more than just our own voices in the next episode!