One of the things that Pippin, Norcross, and I have been talking about during the course of building Comments Not Replied to is the best practices for instantiating WordPress Plugins.
Specifically, we've gone from simply creating an instance of the plugin, to storing it within the PHP $GLOBALS variable, as well and then debating whether or not to implement the plugin as a singleton.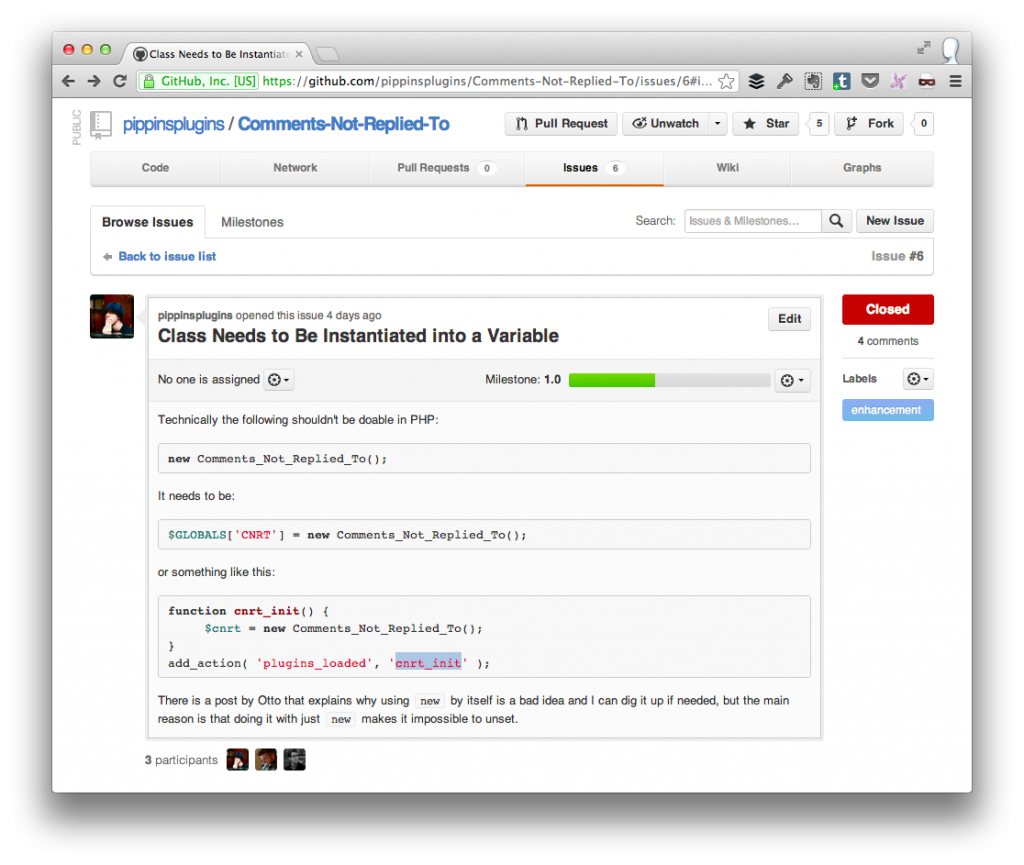 There's more to this that I'll cover in a follow-up post, but the most significant thing worth sharing in this post is why we're discussing how to instantiate our plugin.