I've been interested in using WordPress as a web application foundation for some time now (to the point where I'm almost annoying myself when talking about it).
But with features like the REST API being made available – via plugin or inclusion in core – and with WordPress continuing to grow market share, I think that it's viability as such continues to make sense.
Maybe it makes more sense now than it did years ago.
Regardless, I had the opportunity to talk with Cloudways earlier this year in a relatively in-depth interview and the topic of WordPress as a web application foundation was part of the interview.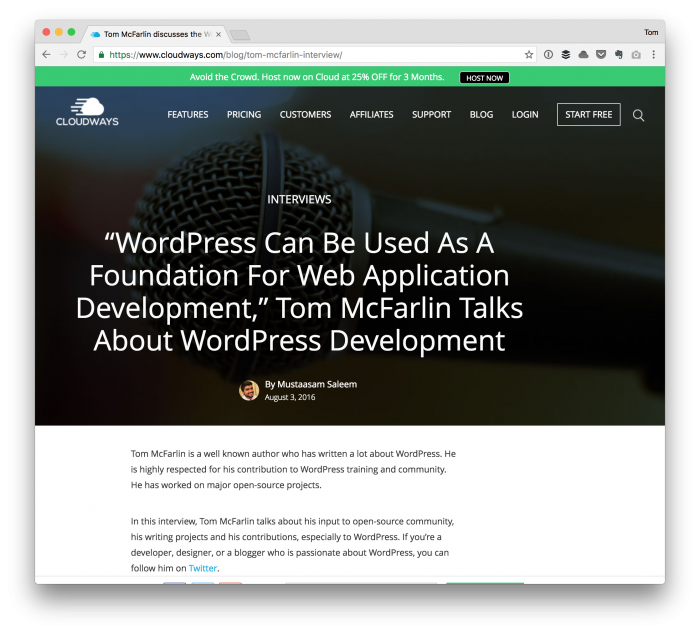 Since it's something I've been talking about, I thought why not include some of that content here?
Continue reading "Talking WordPress as a Web Application Foundation"