Last week, I had the pleasure of talking with John Locke and Jonathan Denwood on WP-Tonic to talk about a variety of things regarding the WordPress economy, self-employment, development strategies, observations around the software, along with a variety of other topics.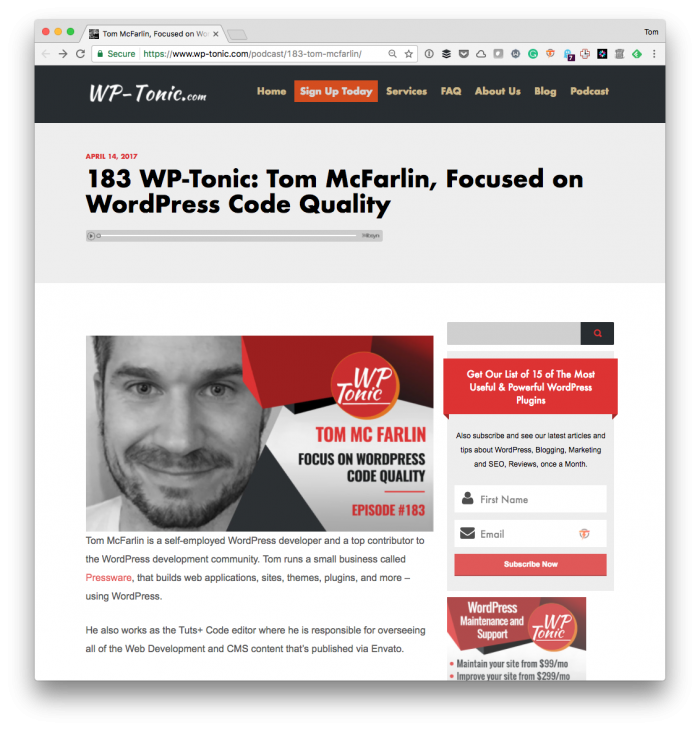 Before covering what it is that we covered, I do recommend checking out their library of podcasts.
They've talked to people who I think are worth a follow and who are far smarter, accomplished, and have unique insight on a variety of topics in the WordPress space.