This post is going to be weird:
It's a deviation from my normal content, it's going to cover WordCamp US 2016, an event prior to that, and social media.
I said it was weird. But hang with me.
I'm not an avid user of Instagram in that I don't really, you know, post pictures or anything like that. At least not right now.
I have, however, been using the story feature a little bit (much like Snapchat but without the absolutely terrible UI and pathetic stories shared by "news" outlets).
It's also fun to follow along with those who do share photos and stories. I just don't have that much to share given that I work out of my house, live in my house, and generally hang around my house during the week.
WordCamp US 2016
But all of that's going to be a little bit different this week given that WordCamp US is happening in a few days.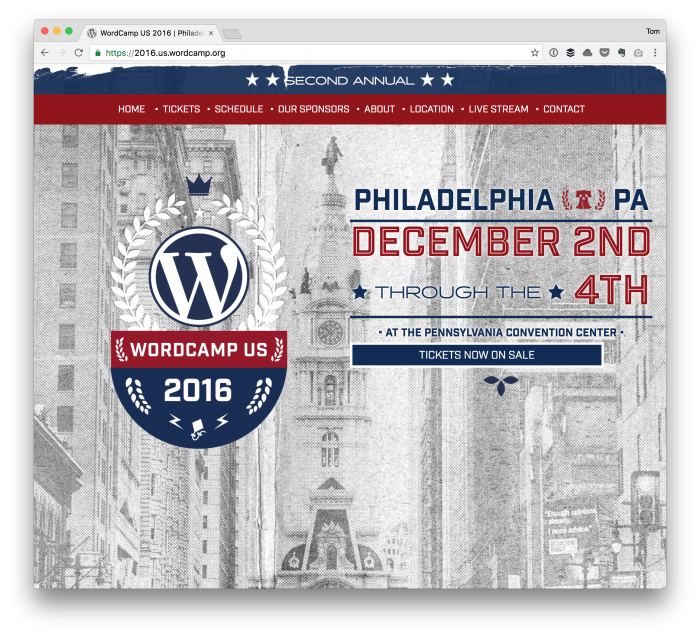 I'm normally not a fan of talking social media or, really, anything outside the realm of WordPress and code at this on this site but this is a bit of a different situation so why not?
Post Status Publish
Before talking about social media (because what an exciting topic that is, right?!), I also want to mention I'll be hanging out at Post Status Publish on the day prior to WordCamp. I'm really stoked about that.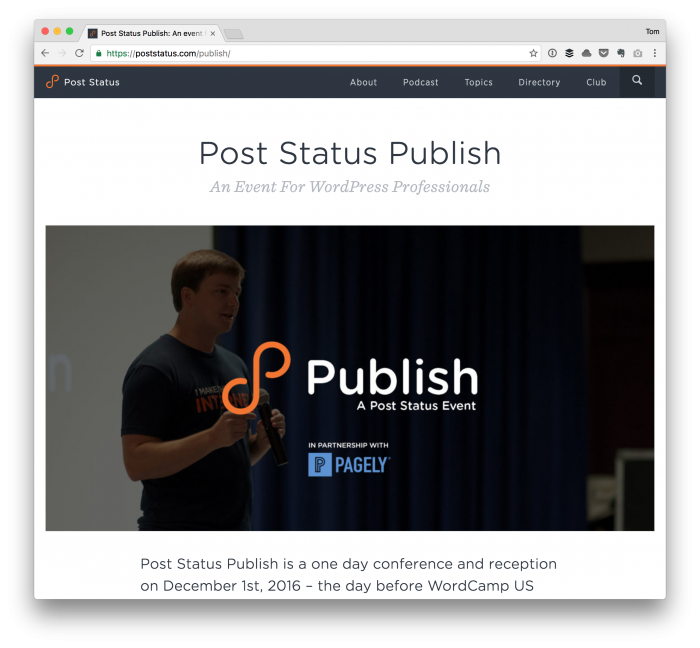 I've been talking with Brian about potentially capturing notes from each session and sharing them later in the week when I have time to put them all together for those who haven't attended.
Granted, this isn't meant to be a live blog of things since it's an event with tickets and, at the risk of sounding callous, is an event for those who have paid.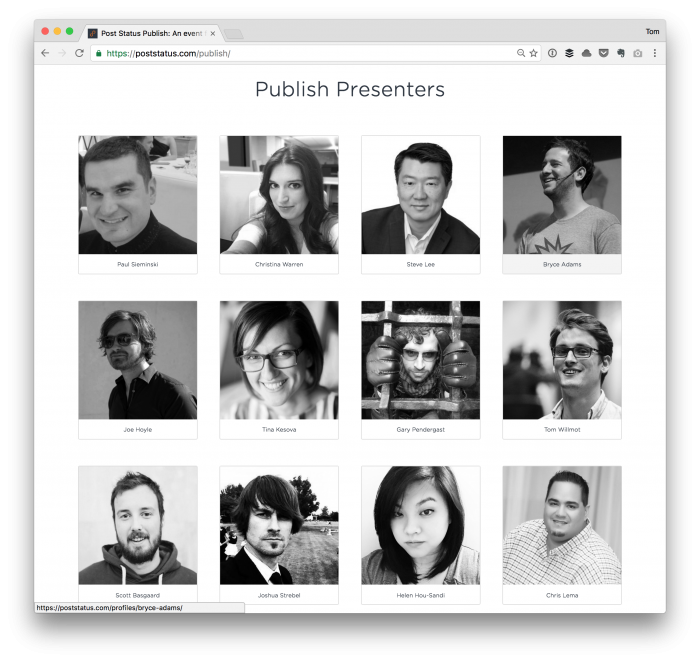 But I'm a fan of Post Status and all that's going on there, I'm stoked about the speakers, and I think there's going to be some cool things to take away from the sessions.
Instagram Is Related To This?
Yeah, so when it comes to social media Twitter is the only account I use. I've tried 'em all and there are a number of reasons I dislike all of them.
I don't write everything off forever, but I have to have a pretty strong reason to start using a new one. And Instagram is slowly roping me in.
At least with a few of its features – and primarily because it'll be a neat way to follow some of you.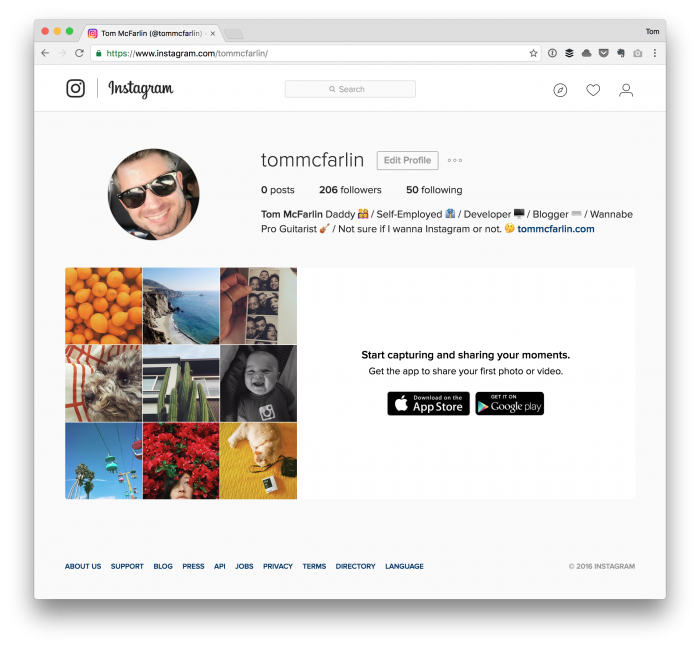 First, there's a number of you who I've either met at conferences, talked online, or have crossed paths in one way or another and I know many of you use Instagram so I'd like to be able to follow along with whatever it is you're sharing.
Secondly, I think the story feature and the live video feature is something that's solid. Other companies have been trying to get this right for some time now (see also Periscope and the defunct Meerkat).
The fact that Instagram is owned by Facebook (grumble, grumble) gives a wider audience to access this kind of stuff.
Third, I think the overall user experience of Instagram is far more polished than many of the alternatives (especially Snapchat, in case I haven't made that abundantly clear).
All Together Now
This is really the first time I'm going to have a chance to give Instagram a go with its new features. I'm skeptical about it and I'm not claiming I'm going to stick around.
And as awkward as talking to your phone can be, I'm willing to give the Story feature a try and maybe the Live Video portion. We'll see. I've already posted my first one now.
I've already posted a story this morning. So check it out. It'll be better than any daytime TV you know you watch.
But if you're attending WordCamp US, Post Status Publish, or simply someone who wants to follow along on Instagram, then look me up.
I'll try to follow you all back. It'll be fun, right?