Earlier this month, I shared that I was releasing a WordPress plugin exclusively through the guys over at Foo called PDF Comments. 
However, in the last 25 days or so, I've received a lot of feedback generally saying that the plugin is something people need, but they need it to be more flexible in the document types that it accepts.
So I've officially rebranded PDF Comments as Doc Comments, updated the purchase page on Foo, and introduced support for a number of new document types.
Attach Documents To WordPress Comments
For those of you who have read the initial post, then you're already familiar with the plugin itself; but now it actually includes support for more than just PDF files.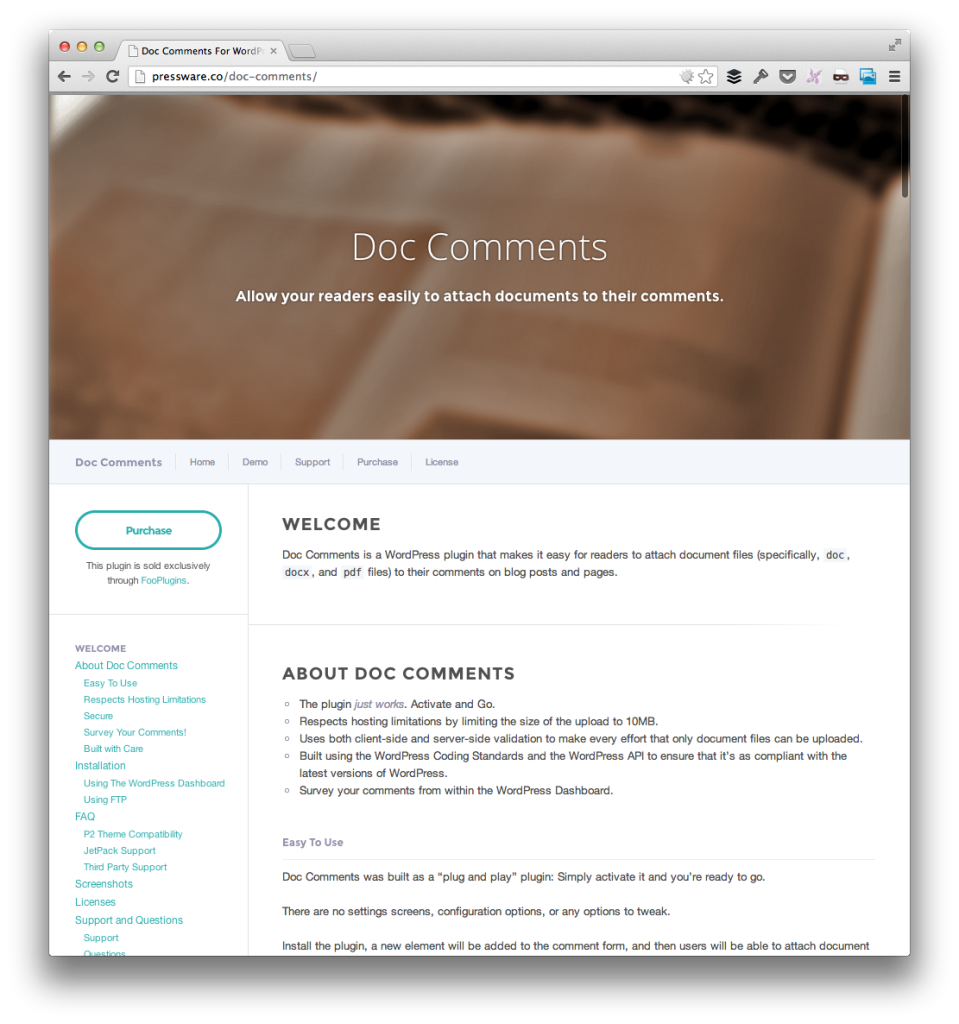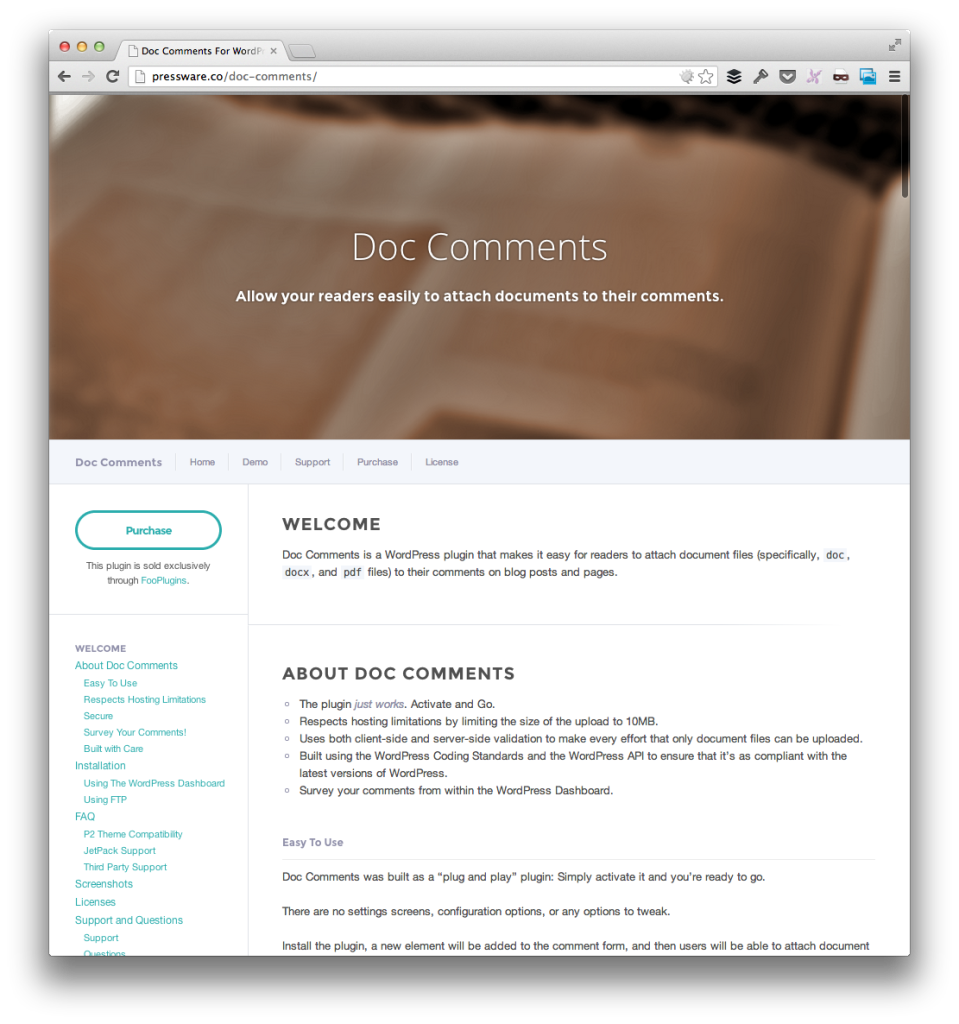 As the landing page mentions:
Doc Comments in a WordPress plugin that makes it easy for readers to attach document files to their comments on blog posts and pages.
In terms of differentiation from its initial release as PDF Comments, Doc Comments now maintains support for PDF files and introduces support for DOC files and DOCX files.
The administrative interface has also been updated to reflect this change so there's little-to-no deviation coming from the functionality that you'd expect.
Additionally, the plugin follows the same licensing structure:
Personal. $9 for use on a single site.

Business. $15 for use on as many sites as you own.
Developer. $25 for everything above in addition to the CodeKit configure file as well as all un-minified LESS files and JavaScript source files.
And each license is valid for one year.
What's The Use Case?
One of the most common questions that I've seen regarding this particular plugin is "what's a use case for a plugin like this?" so I thought it would be worth sharing at least one if for nothing else to show one way that it can be used.
In fact, here's a description from a comment on the initial launch post:
In short, the specific use case is for an intranet-style blog where an educator, teacher, or some other point-person is setting up an assignment using a post (or some other post type) to which a comment is obviously not the best place to respond in full, but it allows for readers to attach their assignment (usually an essay or longer document) to their comment as a way to turn it in.

The site admin then obviously has rights on if the blog is public or not and whether or not the comments are moderated so other 'students' or whatever can see others' works.
Simple enough.
Purchase Doc Comments
You can purchase Doc Comments exclusively through its page on FooPlugins: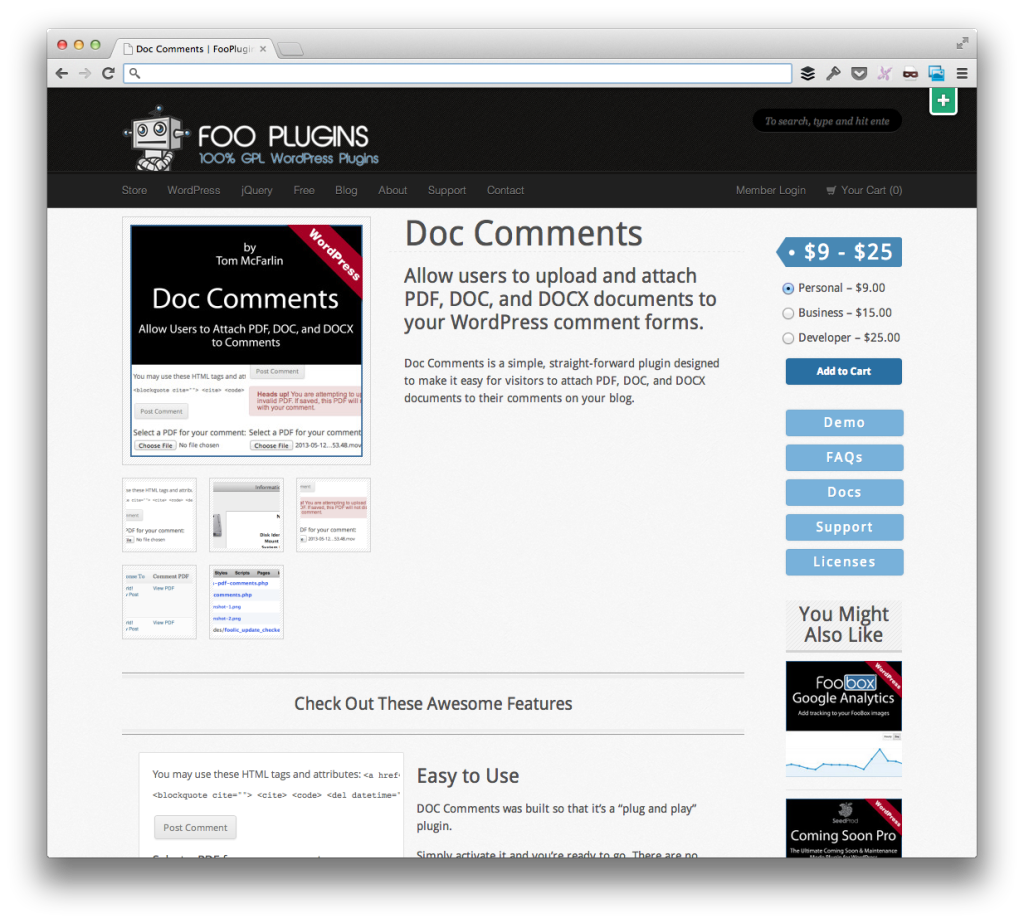 With that said, I want to be clear that the guys over at Foo don't require any exclusivity. This is simply a decision I've made because I'm a fan of what they are doing.