WPEka is a site that's been around since 2011 and has been offering a variety of resources to WordPress users, designers, and developers ever since.
This past week, I had the chance to be interviewed by Disha who works for the company.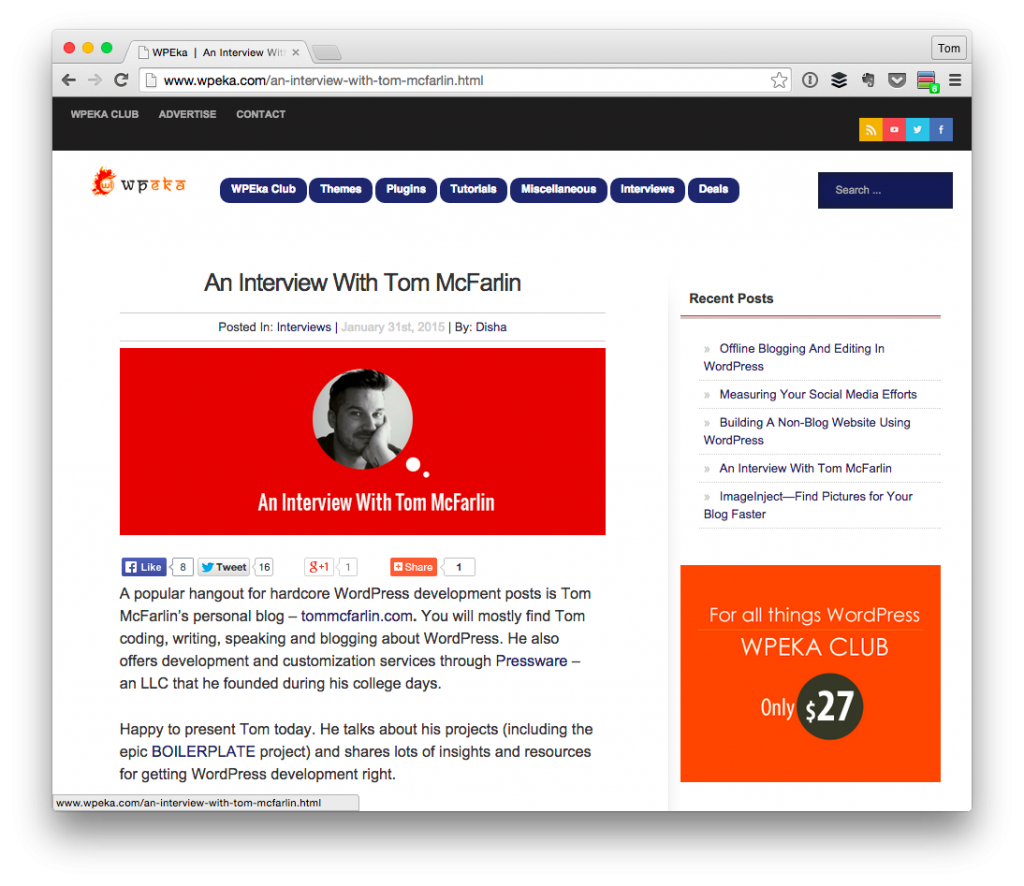 Overall, I had a lot of fun. The questions were great and I'm always a fan of being able to talk with others who are plugged into the WordPress economy in some way.
During the interview, I talk about some of the following topics:
Using WordPress as a foundation for web application development
Mayer
My thoughts on drag and drop theme such as Divi
My experience working for myself and freelancing
Creating both plugins and themes
How I started working with Nathaniel an Stephen
…and more
For the full interview, check out the page on the WPEka blog and if you have any questions or comments, then feel free to leave them on that page (as I've closed comments on this page to help the conversation stay in one place :).